Archives / 1932 / November
Capitalize the Prohibition Agitation
The present agitation in the United States over the prohibition issue constitutes a national crisis of the first magnitude. The country is sharply divided over this question. The forces for and against the Eighteenth Amend­ment are lining up in battle array for a fierce conflict.
On the one hand we see the dry forces using all available facts and arguments in a great movement to de­fend the prohibition cause and to hold the ground gained during the last twelve years. On the other hand we see the gigantic liquor interests work­ing, often by craft and deception, to enlist and lead wet agencies in a su­preme effort to repeal the Eighteenth Amendment and bring back legalized liquor. Millions of our citizens are in a state of confusion, and surely need enlightenment. We must hasten to their aid and place the facts before them. But how?
The following methods are sug­gested:
1. Placing complimentary copies of "Wet or Dry?" the prohibition Signs, and Present Truth in the hands of clergymen and all key leaders, such as the W. C. T. U. workers, Sunday school superintendents, teachers, young peo­ple's leaders, etc., soliciting co-opera­tion in literature campaign work.
2. House-to-house distribution of our prohibition literature.
3. Placing our prohibition literature in public libraries, reading rooms, and racks.
4. Preparing articles for the public press and open-forum columns.
5. Temperance and prohibition rallies--addressing clubs, churches, etc.
6. Inclusion of a temperance lecture in every series of evangelistic meet­ings. 
Speakers should become thoroughly conversant with all the facts involved in this question of prohibition before taking the platform. In choosing points for discussion, one must be guided by circumstances. In one in­stance the emphasis might be placed upon the habit of drinking; in another, the stress might be given to the traffic in liquor. Lecture material may be gathered, of course, from many sources. For the best condensed material, in addition to that published by our own denominational presses, I should rec­ommend:
"Let Us Have the Truth About Pro­hibition," by Gordon Best, published by the American Business Men's Pro­hibition Foundation, 7 South Dearborn St., Chicago. 25 cents.
"Prohibition Facts," published by The Allied Forces of Prohibition, 419 Fourth Ave., New York City. 10 cents.
"They Almost Had Me Fooled," pub­lished by the New Jersey Temperance Society, 605 Broad St., Newark, N. J. 25 cents.
Locally, we have distributed over 200,000 pages of prohibition literature since June. We have also mailed copies of the prohibition. Signs to 3,100 clergy­men in the State, seeking their co­operation in this educational program, and volunteering to provide lecture help wherever desired. We believe this is our day and our opportunity.
Chicago, Ill.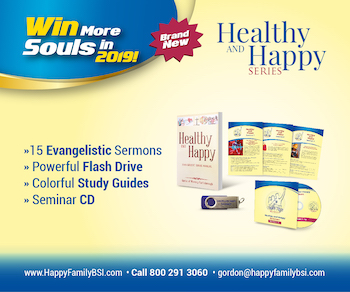 ---
Ministry reserves the right to approve, disapprove, and delete comments at our discretion and will not be able to respond to inquiries about these comments. Please ensure that your words are respectful, courteous, and relevant.
comments powered by Disqus