Archives / 1932 / November
Working Program of an Evangelistic Effort
Prayer Service. — A fifteen-minute prayer meeting should be held by the church every night before the public service, and daily prayer in the homes of, believers is essential. It is vital for us to remember that "prayer is the key."
Music.—A fifteen-minute to half-hour song service should precede the ser­mon. A little special music is all right if it is skillfully rendered, otherwise it may better be omitted. Congrega­tional gospel singing is important, and gospel solos, duets, and quartets are helpful. Classical sacred numbers are generally of little value. Instrumental music should be used sparingly. In my opinion, all trick music, such as saws, bottles, and bells, is out of place. A real sermon in song can be presented by a consecrated song leader.
Announcements.—These should be short, but full of life.
Offerings.—Little time should be spent "pulling" for money. Win the hearts of your audience, and it will not be necessary. Humorous jokes preced­ing the offering are surely out of place. In my meetings, the offering always precedes the lecture.
Sermon.—The sermon should start on time, and last about forty-five min­utes. Long lectures, even if interest­ing and attentively listened to, will kill the meetings. It is better to send the audience away feeling that they would like to hear more, rather than that they have heard all they wished to in one evening. Let nothing drag; keep everything on a high plane, yet full of life. Nothing cheap or boisterous should enter the service. Intimacy with the audience is important, but it must be maintained with dignity.
Number of Services.—Meeting may well be held every night, with the pos­sible exception of Monday or Monday and Saturday. After the Sabbath ques­tion is presented, a Sabbath afternoon meeting is essential. This afternoon service should be an evangelistic ser­mon with a strong appeal for a deci­sion to walk in the truth and to unite with the church, accompanied by an invitation for those to come forward who wish to do so. I consider it im­portant for each one coming into the church to take a public stand by go­ing forward in a meeting, but I have never found such a definite call to be very successful in a night lecture. Oft-times such a call at night cuts into the attendance, although some of our leading evangelistis make the call at night with success. But calls for public decisions must be made!
Appeals.—I make an appeal in every lecture and every sermon. It is my conviction that no sermon or lecture should be given anywhere, anytime, without some sort of appeal. During the first week, until the confidence of the audience is gained, I do not call for any outward manifestation on the part of the audience in response to the call; but as soon as I feel that I have their confidence, I ask them to raise their hands for prayer. This is continued nightly through the remainder of the series. Later on, when our vital and more difficult doctrines are presented, I occasionally ask those in the audi­ence to stand who find themselves in harmony with the topic presented.
Baptism.—When persons come for­ward in the Sabbath afternoon service, thus manifesting their desire to unite with the church, they are held for an after meeting in a room reserved for the purpose. Each is given a card to sign, which states that the one signing wishes to become a member of the Seventh-day Adventist Church, also a card that contains a brief statement of our beliefs. Then I personally go over every point of doctrine, leaving no vital truth unpresented that we teach, and at the close ask each candidate personally if he is in harmony with what has been given. This instruction and questioning is carried on with the officers of the local church present. Those assenting are then placed in a baptismal class which meets each night before the evening service. When the candidate has given evidence of full conversion, acceptance of the third angel's message, victory over tobacco, etc., he is baptized at the eleven o'clock service on Sabbath morning. These baptisms are conducted weekly. The local church is organized into a Bible study band, and the new member is invited to join them in a course of Bible studies under the direction of a group of workers who have received special instruction in the art of soul winning and of giving Bible readings.
Bible Workers.—The help of compe­tent, consecrated Bible workers is highly important; it may almost be said that no major degree of success can be attained in any large effort without the personal visits of these trained workers. Their work starts as soon as the meetings begin. On the first Sunday night of the meeting, cards are handed out for signature, request­ing that literature pertaining to the lecture of the evening be mailed (not delivered in person) to the one giving his name and address. Every follow­ing Sunday night, and sometimes dur­ing the week, cards are passed out for the people to sign, requesting litera­ture. Each Bible worker has a definite territory in which to visit, and takes the names from her territory, and the second week calls on every home where a card has been signed, inquiring if the literature has been received. Calls are made every, week thereafter and friendship gained as quickly as possi­ble, so when the testing truths are pre­sented, the interested persons will in­vite the worker into their homes to pray with them. At first no mention is made of Bible studies. The Bible workers move as rapidly as possible toward the conversion of interested persons first; then when the testing points are presented, they are able to keep the people coming. Our Bible workers make from fifty to one hun­dred visits each week.
Sequence of Topics.—The opening subjects should appeal to the greatest number with the least possible cause for prejudice. The first week I deal with topics concerning heaven. Everyone is interested in heaven, and the Bible has some startling information on the subject, entirely unknown to the ordinary individual. At the center of every lecture on heaven are the great truths of the new birth and accepting the righteousness of Christ. It is possible during the first week or two to have genuine conversions, and to establish the confidence of the audi­ence in the speaker.
The punishment of the wicked is then taken up. The Bible evidence is so strong on this subject that it will carry practically the entire audience; for they are asked only to change their belief about something, and not to change their way of living. During the first five or six weeks I also bring in the second coming of Christ, and present all the principles of Christian living, such as tithing, separation from worldly amusements, giving up the use of tobacco and liquor, etc., without stressing them too much. I try to keep Christ first in their minds. In this way the Sabbath question is given. I present the Spirit of prophecy on Sab­bath afternoon, and have found no trouble in getting the people to accept it. Then I present the Sabbath ques­tion in all its different phases, inter­spersed with topics on the second com­ing of Christ and the prophecies to keep the audience coining. Baptism is presented a few days after the Sabbath question; then, with the Sabbath after­noon meetings starting, calls are made for candidates for baptism and church membership.
Expense.---We should remember that we are responsible to God for all money spent. There should not be much net expense for each convert in any series of meetings. The average net expense for each convert in our meetings, aside from salaries, has been $6.70.
Arlington., Calif.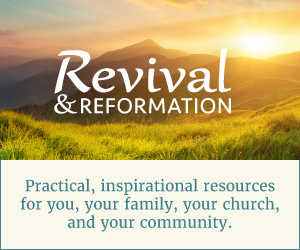 ---
Ministry reserves the right to approve, disapprove, and delete comments at our discretion and will not be able to respond to inquiries about these comments. Please ensure that your words are respectful, courteous, and relevant.
comments powered by Disqus