Archives / 2011 / January
Find the right church
Research reveals that the average tenure of a pastor serving one congregation is between three and five years.1 Studies also indicate that ministers disillusioned in their work seldom return to ministry. Richard Krejcir describes the bleakness in pastoral longevity: "Most statistics say that 60% to 80% of those who enter the ministry will not still be in it 10 years later, and only a fraction will stay in it as a lifetime career. Many pastors—I believe over 90 percent— start off right with a true call and the enthusiasm and the endurance of faith to make it, but something happens to derail their train of passion and love for the call."2
Why are pastors quitting in such large numbers?
Ministry can be grueling and disheartening even for the most talented of pastoral leaders. Being a pastor is widely divergent from a secular job, where you mentally clock in and clock out. Ministry, as a calling from God, means to lead faithfully a local congregation through times of prosperity and pessimism. This article suggests that ministers will prolong and take pleasure in their careers if they find the right church. But how does one find that right church?
Different processes for church placement
Begin with knowing how the process works. If you belong to a denomination that places candidates in unoccupied pastorates, get to know your regional or conference directors. As they become more acquainted with you, they will have specific protocols for you to follow.
To get the right mix, the appointing authority may seek input from the pastoral candidate as well as the church. The person who seeks this input will serve more like a guidance counselor who looks for the big picture. Denominational representatives will either make the final determination for placement or permit the local church to render that decision with their feedback. For this model, it is crucial that the pastoral candidate and congregation speak clearly concerning reservations. You will want to ask hard questions at this stage. What types of conflict have surfaced over the years within the congregation and between previous pastors and this church? Do the pastor's passions and visions align with the church's leadership and the community at large? Will his or her background, experiences, and personal preferences enable him or her to thrive in the unique culture of the congregation (e.g., race or ethnicity; educational level; theological leanings; church traditions; or partiality toward a rural, urban, or suburban church setting)? As the future pastor learns more about a particular congregation, he or she will more aptly determine whether this can be described as a healthy fit.
For nondenominational churches, where candidates are not assigned to a congregation by a particular denomination, the process of finding the right church typically begins when we find a ministry opening matching our gifts and interests.
Take advantage of the Internet
Many Web sites list vacancies in pastorates. A good starting place might be the Web site of a nearby seminary or the seminary from which you graduated. As an example, Gordon-Conwell Theological Seminary in South Hamilton, Massachusetts, United States, offers a Web site called www.ministrylist.com that advertises ministry opportunities and encourages seminary alumni to post their qualifications so that churches can pursue them. Other Web sites that market ministry positions include www.ministrystaffingsearch.org and www.churchjobs.net. They make provisions for candidates to view databases of pastoral positions and also place résumés on the Web sites for churches to peruse and contact them. Take advantage of the Internet and get yourself out there.
Items churches require
Once you find a church that interests you, send only items requested by the pastoral search committee. Usually the church will ask for a cover letter stating your interest in the position, how you heard of the opening, and why you would make a successful candidate. Spend quality time on the cover letter and be sure to check for spelling and grammatical errors.
Attach an up-to-date curriculum vitae (CV) that highlights your educational background, ministry and work experiences, skills, and names and contact information of personal references. Focus on your strengths and do not be hesitant to point out your God-given abilities. With regard to personal references, show courtesy by asking your references for their permission beforehand. Also, be certain that these individuals know you well enough to speak intelligently about your aptitude for ministry. A common mistake that many seminarians and even experienced pastors make is to ask a former professor or colleague for a letter of reference simply because they received an A in a class or because the pastor is acquainted with them. You must have complete confidence that the referee will comment intelligently about you, your background, and your strengths and weaknesses.
In addition, some churches may ask for a statement of faith (i.e., what you believe about theology) and a statement of philosophy of ministry (i.e., how you view the purpose of the church and your role in it). You probably jotted these ideas down in a systematic theology or practical ministry paper in seminary. Reflect thoroughly on these matters prior to the interview portion of the candidating process.
Lastly, especially for senior pastor positions, the church will request an audio or video file of a sermon you have preached. If you are currently in training at a seminary and have opportunities to preach, make it a habit to record your messages. This will come in handy later. I learned this lesson the hard way. During my time as a part-time youth pastor, I did not record a single sermon, even though I preached weekly for two years. Therefore, by the time I began looking for a full-time ministry position, I did not have a single message that I could present to prospective churches. By God's grace, a friend asked me to speak at his church's retreat, which presented an occasion to record several messages, and I was able to send in two of my best sermons. Do not be caught off guard; whenever you have an opportunity, record your sermons.
Get ready for the phone interview and formal visit
If the pastoral search committee consents to your background, theological statements, and speaking abilities, they are likely to call you for a round of phone interviews. During these telephone conversations, the church will ask you for more information about who you are as a person and a future pastor. They will ask you about your family and personal interests. They will ask you about your previous experiences in ministry, if applicable. They may ask you about various situations and how you might handle certain behavioral conflicts in church life. They might probe you on your positions of controversial topics such as abortion, in vitro fertilization, or women's roles in ministry. They may even want to know your vision for this particular ministry and your five-year plan for them as a church. Be ready for anything and everything.
Let's say that the committee has enjoyed speaking with you, and they want you to come for a formal interview and visit. What comes next? If you are married, one frequently overlooked consideration is whether the church can afford to bring you and your spouse on the trip. With such a critical decision to be made, you will find it worthwhile to ask if your spouse can accompany you. You want them also to be familiar with the church, location, and congregants. If this is not feasible, then you will have to make the best decision you can under the circumstances.
Your formal visit and interview are comprised of several elements. First, make sure you have a solid, field-tested message or two to preach. Even though they have listened to your sermon recording, the church will want to get a sense of you in the pulpit and how the congregation responds to you as a preacher. Do not be surprised if you are asked to preach more than once over the weekend. In several churches, I was asked to preach for the adult congregation as well as the college or youth group.
The visit may also include various lunch or dinner meetings with current staff, the pastoral search committee, and other lay leaders. Be relaxed, and get to know them. They are not just interviewing you. You are interviewing them as well. Make sure you leave no questions unanswered regarding the church, position, surrounding location, quality of schools in the area (when applicable), job responsibilities, compensation package, and any other information you will need to make a sensible decision. For example, Leonora Tubbs Tisdale suggests exploring the church's archival resources, such as committee meeting minutes, worship bulletins, financial records, letters from the denomination, and church newsletters.3 It might even help to read through the pastor's blog to see what he or she might express about past issues facing the congregation. In addition, some useful questions to ask concerning the church might include the following:
• What does the congregation want in a pastor?
• What is the congregation like (i.e., demographics, involvement, personality, etc.)?
• What is the church's current financial state (i.e., amount of debt, in reserve, etc.)?
• Why is there a need for a pastoral transition?
• What is the current average attendance?
• What impact does the church have, and/or want to have, on the community?4
Finally, the formal visit may present an opportunity to become familiar with the area. The members of the congregation will want you to be enthusiastic about your new surroundings before decisions are rendered. They may try to spice up your visit. Bring appropriate clothing for recreation. On one occasion, some of the church members invited me to play tennis and later swim at an outdoor recreation facility. You may also want to bring some more formal attire in case they take you out for a meal at a finer establishment. If the weekend is going favorably, they might even take you to the church parsonage or visit other housing options. Let this be your opportunity to get a feel for the town. Ask questions, and within boundaries, remember to have fun in the process.
Decision time
A church might offer you a position right away or reject you on the spot. Most likely, they will take ample time before making an indication one way or the other. A general time frame for most congregations is a wait time of one to two weeks. Do not get overly stressed during this period of waiting; God will show you in due course.
Time elapses and now you have made it. The search committee is excited about your candidacy and the parishioners are equally thrilled; however, most denominations and churches require a formal vote to hire a candidate as their next pastor. Brace yourself to wait a second time. According to some church bylaws, voting cannot take place for at least one or two weeks after a search committee initially approves your candidacy. After the church has voted, you will be notified of the result.
Find the right church
When a congregation invites you to become their next pastor, it does not mean you have to accept their invitation. Before my first son, Ryan, was born, my wife and I participated in a four-week birthing class to prepare for the imminent labor and delivery. During the final class, our instructor handed out several note cards with medical procedures written on them. We were told to set aside what she called a list of nonnegotiables, meaning the elements of labor and delivery that were most important to us. It turns out that during Sarah's labor the nurses ended up utilizing almost all of the medical procedures that we did not want, but those few nonnegotiables were preserved.
I would encourage those who are looking for a pastorate to write down a list of nonnegotiables. What elements are most important to you in finding the right church? Write these down as you pray and submit to God's will. In some cases , these nonnegotiable components will aid you in discerning God's plan for your life.
The process of finding the right church will look different for every individual. What I have presented in this article are simply some of the lessons I learned during my search for a senior pastor position. The candidating process is subjective and not necessarily clear-cut, but it will require you to be spiritually sensitive as you hear from God. Beware of any warning signs or red flags raised by the Holy Spirit. Be open to the Lord's direction so that you can find the right church, and faithfully go with Him on this lengthy but rewarding journey called pastoral ministry.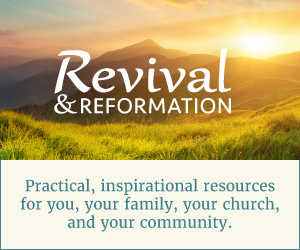 ---
Ministry reserves the right to approve, disapprove, and delete comments at our discretion and will not be able to respond to inquiries about these comments. Please ensure that your words are respectful, courteous, and relevant.
comments powered by Disqus
1. See, for example, James W. Bryant and Mac Brunson, The New Guidebook for Pastors (Nashville, TN: B & H Publishing Group, 2007), 185; and Theodore F. Schneider, foreword to In It for the Long Haul: Building Effective Long-Term Pastorates, by Glenn E. Ludwig (Bethesda, MD: Alban Institute, 2002), ix.
2. Richard J. Krejcir, "Statistics on Pastors," accessed March 31, 2009, http://www.intothyword.org/apps/article /default.asp?articleid=36562.
3. Leonora Tubbs Tisdale, Preaching as Local Theology and Folk Art (Minneapolis, MN: Augsburg Fortress Press, 1997), 69, 70.
4. Angie Best-Boss, Surviving Your First Year as Pastor: What Seminary Couldn't Teach You (Valley Forge, PA: Judson Press, 1999), 5.