Archives / 2014 / May
Dateline
Linthicum Heights, Maryland, United States—Pushing the bound­aries is no longer enough. Seventh-day Adventist tech and media professionals at this year's Global Adventist Internet Network (GAiN) conference, held in February 2014, were challenged to leave the boundaries in the rearview mirror or risk becoming irrelevant.
Speaking during one of the morning worship services, Pardon Mwansa, a general vice president for the Adventist world church, told hundreds of Web professionals that the "boundary mind­set" and the "expansion mind-set" are limiting the scope of Adventist mission and ministry. A boundary mind-set is throttled by traditions; an expansion mind-set is content reimagining those traditions. What is needed instead, he said, is a "creation mind-set."
"It's easier to go where others have already been. But who is it who has improved this world? People who have broken the boundaries," Mwansa said, citing early explorers, civil rights leaders, and tech innova­tors. "We will not get anywhere with a boundary mind-set."
Author and marketing consultant Martha Gabriel amplified that idea in her keynote address, describing what she called "simplicity plateaus," in which an orga­nization stagnates at a level of technology they have mastered.
"We can't stay here. Know the next level you need to conquer," she said.
And, perhaps more importantly, she added, know your audience. In today's attention economy, messages compete for relevance. "You need to understand what makes your audience's hearts beat faster. If you are not part of the message they want to hear, you are part of the noise," Gabriel said. Organizations that thrive in the attention economy know that the currency of ideas and informa­tion is no longer enough to succeed. "Ideas alone are worthless. What we need now are people who make things happen," Gabriel said.
For Adventist pastor Sam Neves and a development  team from the church's British Union Conference, that meant not waiting until the church got behind a comic-book style trivia game called Heroes.
The first Seventh-day Adventist game for iPhone and iPad, Heroes was down­loaded 3,000 times in the first 48 hours of its release, tripling the benchmark analysts say a mobile app should meet in its first week to be considered successful.
On the final day of GAiN, the Adventist world church Youth Ministries department signed a deal to help sup­port the Android release of Heroes. The game reintroduces players to heroic biblical characters—such as Abraham, David, and Esther—while testing their Bible knowledge with quiz questions. Players can compare scores with their friends on Facebook.
"We realized that to bring a sense of identity to a new generation, we needed to remind them of who their heroes are," Neves said. "And what better way than to use a medium they are very familiar with?"
Said Daryl Gungadoo, distribution and network engineer for Adventist World Radio Europe, "Indeed, 'gamifica­tion' is the new frontier, and successful companies will find ways to engage their audience with games."
Another presenter challenged the popular adage that "content is king" in social media. Sonja Kovacevic, content manager of LIFEconnect in the church's Trans-European Division, proposed that instead, "the audience is king. [Our audience] prefers to trust someone they know. And they come to know us when we offer useful content. They come to like us when they enjoy our content. And they come to trust us when our content is credible, consistent, and free."
[Elizabeth Lechleitner/ANN, with additional reporting by Ansel Oliver ted NEWS]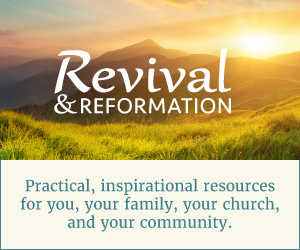 ---
Ministry reserves the right to approve, disapprove, and delete comments at our discretion and will not be able to respond to inquiries about these comments. Please ensure that your words are respectful, courteous, and relevant.
comments powered by Disqus