Archives / 2015 / June
It often starts with one
Several years ago, Judith Miranda made a commitment to God that she would do all that she could to raise a church in the city of Malibu, California. Undeterred by the fact that some of the wealthiest people on earth live there, she started her task by going from door to door asking people if she could pray for them, listen to them, or study with them. Her vision became a reality. Now a congregation of approximately 50 members meets there.
When I met that congregation, it proved to be a moving experience. Here I found a group of individuals, from diverse backgrounds, devoted to sharing God's Word and love. There I met Ambassador Leith Eaton, the newest member of the congregation. Leith is a happy woman. When we spoke about her move into Adventism, her testimony was heartwarming. She told me that while the people had studied the Bible with her, they also brought a level of caring into her world that "drew her in." Her experience illustrates my point.
It seems to me that we need more Malibus, that true revival and reformation is demonstrated when individuals and congregations alike take their eyes off themselves, focus upon God's good will, and then move beyond their proverbial comfort zones to demonstrate His goodwill, sympathy, and caring in ministry. In reality, this often starts with one. 
—Dan Jackson, MA in Systematic Theology, serves as president of the Seventh-day  Adventist  Church  in North  America,  headquartered  in Silver Spring, Maryland, United States.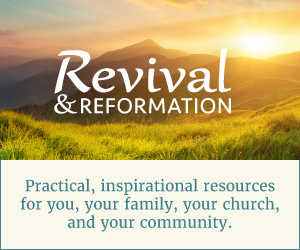 ---
Ministry reserves the right to approve, disapprove, and delete comments at our discretion and will not be able to respond to inquiries about these comments. Please ensure that your words are respectful, courteous, and relevant.
comments powered by Disqus