Archives / 2015 / September
Dateline
San Antonio, Texas—During the 60th General Conference (GC) Session of the Seventh-day Adventist Church, held in San Antonio, Texas, July 2–11, 2015, all seven members of the GC Ministerial Association were reelected for a five-year term that runs through June 2020.
Jerry N. Page, Ministerial Association secretary, and his wife, Janet, who serves as associate ministerial secretary for pastoral families, were reelected on July 6. Joining them in being reelected the follow-ing day were associate secretaries Jonas Arrais, who oversees training and equipping of elders, deacons, and deaconesses; Robert Costa, who provides evangelism resources; Willie E. Hucks II, who promotes theological education and ministerial preparation within Adventist colleges, universities, and seminaries, as well as serves as associate editor of Ministry; Anthony R. Kent, who coordinates the PREACH program, continuing education, and serves as lead host for Ministry in Motion; and Derek J. Morris, editor of Ministry Magazine, who serves as cohost for Ministry in Motion.
According to Jerry Page, "In 2010 we prayed much and watched as the Lord put together our current Ministerial Association team. It has been a powerful experience working together, employing our complemen-tary gifts, witnessing God's leading through those various gifts, and seeing the work for ministers, their families, elders, and now the deacons and deaconesses, move forward in so many ways. I am very happy and excited that the Lord and His church have asked our team to serve together for the next five years. I believe the best days are just ahead as we seek Him and let Him lead us all. Hopefully, He will come before another GC session takes place. We need your prayers continually!"
The entire staff of the General Conference Ministerial Association looks forward to working alongside ministers, local church leaders, and pastoral families during this next quinquennium as we strive to finish the work God has entrusted to all of us. [Willie E. Hucks II]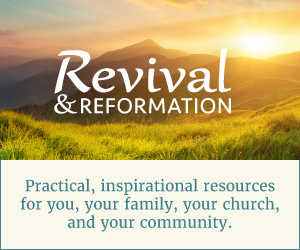 ---
Ministry reserves the right to approve, disapprove, and delete comments at our discretion and will not be able to respond to inquiries about these comments. Please ensure that your words are respectful, courteous, and relevant.
comments powered by Disqus