Archives / 2017 / January
Dateline
In the Dominican Republic, Adventists share hope during national outreach campaign
Azua, Dominican Republic—Seventh-day Adventists in the Dominican Republic shared messages of hope with hundreds of people in the city of Azua in the southern part of the island during a city-wide impact October 22, 2016. Church leaders and members provided music and drama performances on Bible prophecy and distributed magazines at the Juan Pablo Duarte Park.
The Adventist Development and Relief Agency (ADRA) in the Dominican Republic also distributed dozens of backpacks filled with school supplies to the children in coordination with the Hispanic Association for Citizenship Development in the Dominican Republic. The initiative is part of a national campaign by the Adventist Church to share hope in cities and communities that are affected by the escalating violence affecting the island and the world.
"You see the wars affecting us daily and how the condition of this world is deteriorating," said Pastor Cesario Acevedo, president of the Dominican Union Conference. "The national hope campaign began earlier this year," said Acevedo, and so far three cities in the southern part of the island, Azua, San Juan, and Barahona, have decided to take part. "We are taking this to our national district in Santo Domingo to cover all thirty-two provinces on the island," he added. Adventist education and local Adventist school leaders also took part in the day's event as well as the church's main Adventist radio station, Radio Amanecer.
"We have a responsibility to pro-claim the soon coming of Jesus and prepare disciples for the kingdom in every city and in every community here in the Dominican Republic," said Pastor Acevedo. "People urgently need this hope of salvation."
The Seventh-day Adventist Church in the Dominican Republic has more than 286,500 members worshiping in 1,291 churches and congregations. The church operates a hospital, a university, a radio station, and dozens of secondary and primary schools.
[Inter-American Division Staff]
Church leaders mark Religious Freedom Day
Silver Spring, Maryland, United States—Seventh-day Adventist religious liberty leaders marked International Religious Freedom Day, October 27, 2016, by asking church members around the world to remember those who suffer discrimination or persecution for their faith.
According to recent statistics from the Pew Research Institute, some two-thirds of the world's population live in countries where religious freedom is compromised either by laws or by social attitudes. Dr. Ganoune Diop, director of Public Affairs and Religious Liberty for the Adventist General Conference, says these religious freedom challenges can take many different forms.
"For some church members, Sabbath keeping in the workplace or at school is a continuing challenge that makes it difficult to find a job or advance professionally," he said, citing recent cases reported from South Korea, India, and some African nations. "In other countries, there may be discrimination within the legal system, making religious minorities vulnerable to false accusations or injustice."
Diop points to the case of Sajjad Masih Gill, an Adventist Church member currently serving a life sentence under Pakistan's controversial blasphemy laws. He was convicted in 2013 in a trial marked by irregularities and tainted evidence.
In the West African country of Togo, Adventist Church member Bruno Amah has been in prison since 2012 and is serving a life sentence for a murder conviction that has generated international concern and sparked worldwide prayer vigils and letter-writing campaigns. Adventist pastor Antonio Monteiro was arrested along with Amah but was acquitted in 2014.
For other church members, says Diop, religiously motivated violence poses real dangers to individuals and their families. Up to 40 Christians were killed and eight wounded when Muslim Fulani herdsmen attacked the Nigerian town of Godogodo with guns and machetes on October 15, 2016. This is the second time in as many months that the town has been targeted.
Also a news report from Pakistan describes the violent eviction of an Adventist pastor and his family from their home as part of a property dispute fueled by religious tensions. Christianity Today reports that Pastor Michael Robert of the Adventist Church in Pakistan sustained serious injuries along with his wife and family when an armed mob entered his house.
"The plight of these church members is known," says Diop. "Yet there are countless other men, women, and children of many different faiths who suffer the consequences of religious intolerance."
This complex global reality will be the focus of the 8th World Congress for Religious Freedom, to be held August 22–24, 2017, at the beach-side Diplomat Resort and Spa by Hilton, in Hollywood, Florida. This event, organized by the International Religious Liberty Association (IRLA), will bring together some of the world's fore-most thinkers in the field of religious freedom.
According to Diop, who also serves as IRLA's secretary general, the focus of the Congress—religious freedom and the hope for peaceful coexistence—is especially relevant. "Learning to share the public space with those with whom we disagree, learning to overcome humanity's abysmal record of religious wars, religious ethnic cleansing, and genocide-fuelled religious bigotry—these have become some of the most urgent challenges of our time."
For more information, visit the International Religious Liberty Association Web site at www.irla.org. [Bettina Krause| International Religious Liberty Association]
Adventist group seeks to help end child marriage in Banglade
Cavite, Philippines—With 65 percent of its girls married before the age of 18, Bangladesh has been identified as having the world's highest rate of child marriages for girls younger than 15, according to the 2016 World Report by Human Rights Watch. An Adventist group is among the key non-governmental organizations in Bangladesh steadily addressing this troubling issue.
The Child Rights and Protection (CRP) initiative of the Seventh-day Adventist Church in Bangladesh provided awareness and education training for Adventist boarding school principals on November 1, 2016, in Dhaka. With a focus on child abuse and child marriage prevention, the goal was to help principals further spread prevention messages and methods to their staff and community leaders.
Since CRP's inception in 2014, CRP coordinator Ofelia Raksham and her staff have diligently worked to create inroads among Adventist boarding schools and churches, especially in rural areas, where high poverty levels and strong cultural traditions have contributed to higher incidences of child abuse and marriage. Due to the high community regard for Adventist education, the church's boarding schools have a unique opportunity to use their influence to spread awareness and education regarding children's issues.
CRP staff encourages schools to work with local leaders to provide activities in honor of worldwide advocacy days for children such as the Stop Child Marriage Day, observed September 29, 2016. On Stop Child Marriage Day, Adventist schools hosted community activities such as debates, parades, and discussion groups.
As CRP continues to build on its training and advocacy work, they hope people will associate Adventists with those who speak out against tragedies such as child marriage and abuse with compassion, education, and perseverance.
CRP is a part of the Adventist Church's Bangladesh Children's Sponsorship Services under the umbrella of Bangladesh Union Mission through Asian Aid Australia. [Teresa Costello | Southern Asia-Pacific Division]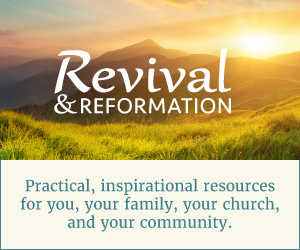 ---
Ministry reserves the right to approve, disapprove, and delete comments at our discretion and will not be able to respond to inquiries about these comments. Please ensure that your words are respectful, courteous, and relevant.
comments powered by Disqus