Archives / 2017 / April
Dateline
Japan's Adventist pastors commit to ten-month evangelism training and outreach 
Tokyo, Japan—Seventh-day Adventist pastors in Japan, a nation with one of the largest unreached people groups in the world, are committing to months of evangelistic training and outreach to bring the three angels' messages to its 121 million people.
Ron Clouzet, Northern Asia-Pacific Division (NSD) ministerial secretary, will lead a field school of evangelism. Along with public meetings, a ten-month, comprehensive outreach strategy is planned.
Clouzet met with pastors from the West Japan Conference and the Okinawa Mission in the city of Osaka. An organizational meeting took place in Tokyo with the pastors of the East Japan Conference, followed by a second meeting with about 150 lay leaders from various Tokyo churches. The last meeting was transmitted live online to churches throughout Japan. Speakers included Michael Ryan, an assistant to the president of the Seventh-day Adventist General Conference.
The first major training weekend focused on personal evangelism as well as specialized training for effective prayer intercession on behalf of those who do not know Christ and His Word. Part of the prayer training deals with the formation of prayer-walking teams. With so many people in Japan who do not know Christ—as much as 99 percent of the population—serious intercession must be done for everyone, leaders say.
Other evangelistic training events will follow in April, May, and July on how to reach out to former members, give effective Bible studies, and form mission-driven small groups.
In April, Clouzet will hold a week- long revival meeting at the Amanuma Seventh-day Adventist Church, and other churches will be able to view the meetings online. The revival will focus on the work of Christ and the Holy Spirit and on the hope that is ours for real, lasting change in our lives. Late in August, the participating churches will begin 40 days of special prayer prior to the evangelistic meetings.
Each participating church is committing to doing at least three outreach events in the next nine months. The events, designed to build relationships with nonmembers, are expected to include stop-smoking clinics, vegetarian cooking schools, English language classes, and Vacation Bible Schools, among other options.
In September a major "preharvest" event is expected to take place, a series of five lectures on worldviews and Christian apologetics aimed at people with a secular mind-set who do not believe there is a true, personal God.
The capstone evangelistic meetings will be held October 6–28. Clouzet will present a range of topics during that three-week period at the Amanuma church. Congregations throughout the country can participate live online or conduct their own set of meetings for at least ten of those nights. Evangelistic visitation training will take place during those three weeks, and resources will be made available to all those who attend. Simultaneous children's meetings will also be encouraged.
At the end of the series, the last training event will implement a mentoring and assimilation program for new believers. The expectation is for the participating churches to experience true revival, a renewed sense of Adventist identity, and more commitments to baptism than typically seen in a given year.
This concept of process evangelism, founded on solid biblical principles, has been successful elsewhere. Church leaders are praying for God's abundant blessing as they move forward in faith. [NSD News]
The prison encounter
Wa, Ghana—Evangelism remains the core mandate of the Seventh- day Adventist Church. Because of this, the Ghana National Association of Adventist Students in the upper west region of Ghana visited Wa Central Prison with the gospel of Jesus Christ.
This one-week campaign was conducted by the chaplain of the fellowship, Pastor Allan Norman K. Avi, in November 2016. Forty inmates were baptized. One of the inmates, Thomas Owusu Ansah, announced he would postpone his baptism until after his release from prison. From that day forward, he stated, he could worship God faithfully.
Thomas was released from prison February 15, 2017. True to his word, he wished to be baptized as soon as possible. He quickly called Pastor Avi and told him that he would like to give his life to Jesus through baptism immediately. The pastor told him he was 200 miles (325 kilometers) away at the ministerial retreat in Techiman, organized by the Northern Ghana Union Mission, featuring Daniel Opoku-Boateng from the West-Central Africa Division and Kwabena Donkor and Jeffrey Brown from the General Conference.
Thomas did not hesitate. He boarded a bus bound for Techiman. The next day, February 16, 2017, in an emotionally charged ceremony, in front of 300 pastors and church officials, Thomas Owusu Ansah, a one-day ex-convict, was baptized by former Ghana Union president Pastor P. O. Mensah.
We thank God for what He has done, and with the support of our brethren globally, it is our fervent intention to do more and more, to the glory of God.
[Believe Agboli]
Intensive media training a first for Lithuanian church pastors
Kaunas, Lithuania—Adventist church pastors need more than just theology. In the modern world they also need a clear understanding of media. How do you make a picture tell a story? What can make an article or news report not only interesting but also relevant? How can social media be an evangelistic tool?
Over two intensive days in January 2017, Victor Hulbert, Trans-European Division Communication and Publishing Ministries director, shared not only those skills but also how to profile your church in the community and the skills needed to interact positively with the media during a crisis.
The training had an immediate effect. Mindaugas Pikūnas, Youth Ministries director for the Baltic Union Conference, pulled out his iPhone and immediately started collecting a series of short testimonies to share via his social media.
Arunas Cerkesas, a pastor who produces an outreach newsletter, Vilties Saltineis, looked through his content ideas seeking ways to engage more actively with the public.
"This was the first such seminar in the history of the Adventist church in Lithuania since the country regained independence in 1990," stated Bertold Hibner, conference president. "When planning the seminar, we thought about several strategic purposes: to educate and train pastors and administrative workers in communication, to give tools for pastors to work with church members in evangelism, and to encourage our workers to use media for mission."
Gintaras Nekis was impressed with the crisis management training. He said, "We need to prepare in advance because the future may bring a crisis." That preparation was practical as well as theoretical as the team worked through real-life scenarios, discussing them together and eventually facing a TV camera.
Pastors expressed their gratefulness for a better understanding of how social media can aid evangelism and for assistance in developing skills to be prepared for crisis. Jurgita Kregždaitė, Lithuanian Conference executive secretary, stated, "We, as a church, and each of our members, have a great responsibility to offset the negative information often seen in real life and cyberspace by sharing the love of God in people's lives."
Various church-related websites especially related to family, health, and Bible studies will now be reevaluated in the light of the newfound knowledge, and the attendees are now equipped to actively look for improved ways of making God known. Plans are also being formulated to expand the training of students at the Lithuanian mission training school. [Jurgita Kregždaitė | tedNEWS]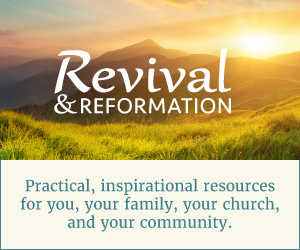 ---
Ministry reserves the right to approve, disapprove, and delete comments at our discretion and will not be able to respond to inquiries about these comments. Please ensure that your words are respectful, courteous, and relevant.
comments powered by Disqus