Archives / 2017 / June
Dateline
President of Colombia helps fourth-grade Adventist student with homework
Barrancabermeja, Santander, Colombia—Eight- year-old Gabriela Rico, a student at the Libertad de Barrancabermeja Adventist School in Barrancabermeja, Colombia, recently needed to complete a social stud- ies assignment that would detail the accomplishments of the nation's president. So she went online to contact Colombia's president, Juan Manuel Santos.
"I found something on the Internet about the president, but I didn't understand it because it was written for adults," said Gabriela. So she wrote the following on his Facebook page: "Mr. President Santos, my name is Gabriela Rico and I am eight years old. In my school, I was asked to find out what your accomplishments are as president, but I have not found much on the Internet. Can you please help me?"
Two days later President Santos posted a video on his website that addressed Gabriela and provided the answers she needed. The video went viral. Soon local and national media wanted to know Gabriela's story.
"I had no idea that so many people would come, but I was sure the president could respond to me because he is a normal, common person," said Gabriela. She was happy that the president took time to answer her.
For Gabriela, it was also an oppor- tunity to witness about the Sabbath. Gabriela noticed his reply, which was sent on a Friday evening, after Sabbath church activities. She then sent a video thanking President Santos for his response.
"I want to thank you Mr. President for answering me, and I am going to tell you that I had not replied because I am a Seventh-day Adventist and spent the day at church and had not been able to answer you," said Gabriela in a video message.
On February 27, Gabriela presented her homework and got the highest grade possible. President Santos con- gratulated Gabriela on his Twitter and Instagram accounts.
The assignment was meant to help children identify promises the president had accomplished so they could see the importance of being a good leader and following through with what you say, explained Titiana Murallas, Gabriela's fourth-grade teacher. "I also wanted to foster investigative and critical thinking."
"Each one of us has responsibilities at home, at school, or at work, like the adults," said Gabriela. "We are children, and even though we are children, soon we will be big and we should always be responsible and persevere."
Libertad de Barrancabermeja Adventist School is a K–5th grade school and one among 17 primary and second- ary schools in North Colombia. [Shirley Rueda/Inter-American Division Staff]
Australian Adventist educator receives highest academic title in Thailand
Wahroonga, New South Wales, Australia—Warren Shipton, an Australian native and academician of Asia-Pacific International University in Thailand, recently received the highest academic ranking title from the Thai palace for his contributions to education and science.
This is the first time the award of Professor has been given to both a foreigner and an academic from a pri- vate university in the 100-year history of tertiary education in Thailand.
"Receiving the honor was most unexpected as it has been reserved traditionally for academics at state universities where the title is vigorously guarded," said Shipton. "I simply could not believe that I was the first foreigner to break through the glass ceiling and, of course, it was a great advertisement for our Adventist university in Thailand."
Shipton lives in Brisbane but teaches online at Asia-Pacific International University, the only Adventist university in Southeast Asia. He is also currently undertaking research for the university and often travels to Thailand to present courses.
"Personally, it gave me a feeling of greater acceptance by the Thai people," said Shipton. "That is something that all foreigners seek in the countries they find themselves or seek to serve." [Maritza Brunt | Australian Adventist Record]
Adventist education training goes global with pan-African conference
Kigali, Rwanda—What do you do when a training event you recently offered gets very positive feedback? Judging by the education department of the General Conference in Silver Spring, Maryland, United States, you recharge and do it again—this time even better and in a global setting.
On February 15–19, 2017, 239 Seventh-day Adventist educators from across the African continent and adja- cent Indian Ocean islands met in Kigali, Rwanda, for the first of four planned worldwide regional conferences on Seventh-day Adventist education. The participants, who came from the three regions—or divisions—of the world church in Africa, represent 45 percent of the 8,208 Seventh-day Adventist schools around the world, 39 percent of its 102,779 teachers, and 52 percent of its nearly 2 million students.
"Annual Council 2016 voted to authorize the Education Department, in collaboration with the various world divisions—or regions—to develop a guiding philosophy and a worldwide, regionally responsive plan for Seventh- day Adventist education," said Lisa Beardsley-Hardy, education director of the Seventh-day Adventist Church, when explaining the rationale for these regional events.
The topics mentioned in the objec- tives discussed included establishing measurable goals to increase the num- ber of schools and Adventist students, increasing retention and academic excellence, developing educational resources for alternative models of edu- cation, and identifying innovations that may serve to enhance the affordability and sustainability of Seventh-day Adventist schools.
Similar conferences are planned for other regions in the next few months, as the Education Department tries to cover every major division, or region, of the world church.
"At these conferences, participants will formulate educational plans that incorporate local, national, and regional priorities and objectives," said Beardsley. "It is also expected that they make recommendations to Annual Council in October 2017 on how to achieve higher visibility for education globally."
Besides small-group discussions and plenary sessions, participants of the Rwanda conference enjoyed devo- tional messages by church leaders, moments of worship on Friday evening and Saturday, and even a visit to the Kigali Genocide Memorial Center on Saturday afternoon.
Most participants were not shy about expressing their appreciation for the event. "The conference provided me with many ideas to enhance my leader- ship," said one of the participants. "I would like this conference to take place more often, and to consider including school board chairs, treasurers, and even pastors." [Marcos Paseggi | senior correspondent, Adventist Review]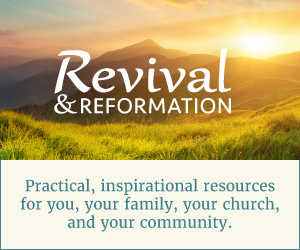 ---
Ministry reserves the right to approve, disapprove, and delete comments at our discretion and will not be able to respond to inquiries about these comments. Please ensure that your words are respectful, courteous, and relevant.
comments powered by Disqus