Archives / 2018 / June
Keeping future faith: Helping youth stay in the church
Introduction
Sophia grew up as a pastor's kid in an Adventist family, going through the motions of daily and weekly religious routine. The church in her community did not provide any engaging and relevant activities for the youth, and this made her less than enthusiastic about church and her personal faith. However, with the help of her parents and some concerned adult ministry leaders, she was given the opportunity to organize Sabbath afternoon programs with her sisters that engaged the youth in honest conversation about the Adventist faith-life. Through her involvement in these weekly group meetings, the Bible became relevant for her life. She began to take her faith seriously and grow in a personal relationship with Jesus Christ.1
The church, like any other organization or religion, has concerns about future growth and relevance. What will be the future of the faith we hold so dear? Will there be prepared visionary successors receive the torch of faith when the time comes to leave the stage of church leadership? The answer lies in the priority church pastors and leaders give to the youth in their faith community.
Defining and understanding youth
Youth can simply be defined as the age between childhood and adulthood. While there are various age ranges given for this period of human growth, the United Nations describes youth as those persons between the ages of 15 and 24.2 A wider scope of the youth considered in this article includes teenagers, adolescents, and young adults. A look at these categories of youth reveals that this is an age of transition and critical changes.3
In order to effectively minister to youth, there must be the understanding that every growth stage involves struggle. There is pain because a new birth is taking place. This time, however, it is not a child that is coming; it is an adult who is forming. A new physical appearance facially and bodily, increasing mental capacity, and a wide range of emerging emotions are some examples of the changes of this life phase.4 While the results of these changes include brilliant minds filled with ideas and potential; seemingly untiring activity, vigor, and zeal; and a growing social network of friends, youth seek answers to the key question, Who am I?
The struggle to define themselves and to find their identity is a significant part of life at this stage.5 In relation to defining their identity, young people contend with the consequences of their daily life choices, both in the short and long term. Though, in most cases, youth appear confident and sure of what to do, they are in dire need of direction to navigate the confusing options and conflicting worlds in which they live. It has been observed that youth struggle with the rational and emotional—what they know is right from the Bible and what they feel and see the world do.6
Surrounded by a world of different standards and values,7 Christian youth need a stable and authoritative guide to live out a life of faith in the real world. It is therefore important for pastors and other leaders of the church to recognize this fact as they minister to the youth. They must understand that they are dealing with individuals on a changing and challenging journey of defining their identity and fulfilling their destiny.
Future concerns
The future is a common concern for every individual, family, and organization. Each considers how to weather the storms and seasons of change in order to survive, remain relevant, and make a sustainable societal difference in years to come. It has been observed that "youth is often viewed as the emerging market the world over . . . , and winning the loyalty of youth is key to any business."8 This is also true for the Christian church.
If the preceding observation is taken seriously by pastors and other church leaders alike, it would result in an intentional engagement and involvement of the youth in the church's mission of ministry to the world. This will prepare them to lead the church today and guarantee that the faith of our fathers will not become extinct tomorrow.
Why youth leave the church
A recent study on how youth relate to church states, "The ages eighteen to twenty-nine are the black hole of church attendance; this age segment is 'missing in action' from most congregations."9
In order to sustain the future of the Christian church and to mature leaders for the church of today, there is a need to know why youth leave the faith—and then deal with those causes. Some studies reveal that negative youth perceptions of and experiences with the church are directly related to the lack of desire to be a part of it.10 Three key reasons include (1) alienation (youth do not feel needed or wanted); (2) irrelevance (the church does not give needed meaning to personal life); and (3) intolerance (members judge others who do not follow the rules).11
Pastors and other church leaders need to be aware of these causes and intentionally tackle them. As youth struggle with life changes and choices, looking for answers, they look to the church to provide meaning and direction amid confusion. The absence of needed spiritual leadership that addresses these concerns will lead to the loss of future faith.
Helping them stay
In light of the previously stated causes for youth leaving the church, pastors and other church leaders can provide meaningful measures to curb this significant phenomenon. The solutions to the first two reasons are simply active involvement and relevance. Interestingly, these two factors work together and feed into each other. When youth are allowed to create, plan, and implement program ideas and activities, it provides meaning and relevance for their faith as they interact with their peers and spiritual leaders in an attempt to impact their community.
Becky remembers how her church actively involved her and her friends after their baptisms working as Sabbath School secretary, Cradle Roll teachers, junior deacons, and members of the social committee when they were in the sixth grade. From those experiences of encouragement from her pastor and other church leaders, she recognized that youth need to be given something to do for the Lord and to feel needed and trusted to get the job done.12
By involving and delegating youth in church ministry and mission,13 pastors and other church leaders provide opportunities for the young people to see that they are important to the church's mission. When they experience the joy that comes from serving and realize that they are needed by God and His church for mission, then they will stay in the faith.
Love keeps them
Intolerance and negative criticism by adult church members is the third major reason why youth leave the church. The solution to that is genuine love and acceptance. Studies show that youth stay in the church when they experience love, support, and warm acceptance from the adults in their church.14
This is most probably the heart of effective youth ministry and the central solution to the problem of youth leaving the church. The major challenge of youth ministry in many church communities is the negative, critical attitude of adults toward youth. This is manifested in the adults' attitudes of holding high standards of behavior above valuing and loving the person. As youth struggle with making life choices, they make mistakes and suffer consequences. Others try alternatives not in line with biblical Christianity. In such situations, the youth need to be welcomed, accepted, listened to, loved, forgiven, and then mentored. Unfortunately, in many cases, the scathing remarks and rebukes they receive from some adults leave them disappointed and hurt even more.15
After some years of waywardness and straying away from the church, Barry recalls entering the sanctuary dressed in a leather jacket, with hair and hands streaked with grease. Not appropriately attired, and having made a noisy entrance in the parking lot with his motorbike, he expected a negative outburst from the deacons. However, at the end of the service, he was warmly welcomed back by one of the deacons and embraced with tears by a man who had been praying for his return to church. That church experience, along with the unconditional love of his parents, made him remain in the faith and dedicate his life to help other young people come back home to God.16 
In addition, this atmosphere of love created by the church leaders provides opportunities for youth to address life issues and challenges. Platforms for sharing their questions, comments, and opinions and opportunities to discuss the stories of their faith journey in the real world help young people to be authentic as they express their struggles in the context of genuine love, care, and non-judgmental acceptance. Intergenerational relationships,17 especially through mentoring,18 provide avenues for the youth to experience real fellowship, empowering them to make life choices that are pleasing to God in the present world and shaping them for eternity. Indeed, experiencing the love of genuine fellowship in the church is a unique factor that can help youth remain in the faith.
Keep hope alive
By (1) helping youth define their identity and make godly life choices, involving them in the mission of the church, and (3) being godly mentors and models of real Christianity, pastors and other church leaders can make a difference in the lives of the young people they lead and ensure a promising future for the church.
In a world where postmodernism, secularism, and pluralism, with a wide variety of religions and a potpourri of belief systems, are significantly affecting young minds, will authentic biblical faith among the youth become extinct under your watch? Let us pray and work to keep church youth from leaving by helping them to live out their faith in the real world. By so doing, there is hope for future faith.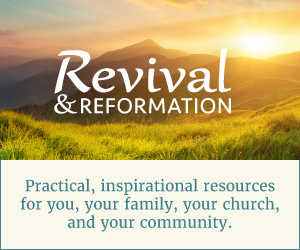 ---
Ministry reserves the right to approve, disapprove, and delete comments at our discretion and will not be able to respond to inquiries about these comments. Please ensure that your words are respectful, courteous, and relevant.
comments powered by Disqus
1 The brief story is a summary of Sophia's written testimony sent to me by email. Since that experience in East Africa, Sophia remains a committed Seventh-day Adventist and lives with her parents and siblings in the Caribbean island of Jamaica.
2 "United Nations Youth: Definition of Youth," United Nations Department of Economic and Social Affairs Fact Sheet, 1, accessed May 16, 2018, un.org/esa /socdev/documents/youth/fact-sheets/youth -definition.pdf.
3 Theresa Plemmons Reiter, Nelson's Youth Minister's Manual (Nashville, TN: Thomas Nelson, 2011), 17.
4 "Understanding Pathfinders," in The Pathfinder Basic Staff Training Course (n.p.: Youth MinistriesDepartment of the General Conference of Seventh-day Adventists, 2004), 19–37; Michael O. Akpa, The African Youth Today: A Practical Approach to Working Effectively With the Contemporary African Young People (Ibadan,Nigeria: Agbo Areo Publishers, 2001), 1–3.
5 Reiter, Youth Minister's Manual, 18.
6 "It appears that the reason teens have real trouble making consistently sound judgments is that the prefrontal cortex, the part of the brain responsible for control, is still developing, making them more likely to be driven by emotional response rather than reason. This may explain why they will mentally assent to abstinence from a certain 'at-risk' behavior, such as drinking alcohol, but will simultaneously take a drink when a friend offers it to them at a party." Barry Gane, Loving Them Back, Leading Them Home (Hagerstown,MD: Review and Herald, 2009), 39.
7 As youth grow, they face the challenge of living in conflicting cultures simultaneously. The standards and values of the home, indigenous culture/tradition, and religion many times conflict with those affirmed by their peers living in contemporary culture. In many cases, behaviors and practices disapproved by home, traditional culture, and religion are approved by youth culture. Consequently, youth end up confused and, most times, live a double life to please every side. Akpa, African Youth Today, 3–15.
8 Sam George, "Emerging Youth Cultures in the Era of Globalization: TechnoCulture and TerrorCulture," in One World or Many: The Impact of Globalisation on Mission,ed. Richard Tiplady (Pasadena, CA: William Carey, 2003), 43.
9 David Kinnaman with Aly Hawkins, You Lost Me: Why Young Christians Are Leaving Church . . . and Rethinking Faith (Grand Rapids, MI: Baker Books, 2011), 22.
10 Some examples of these studies can be found in the following sources: Dan Kimball, They Like Jesus but Not the Church: Insights From Emerging Generations (GrandRapids, MI: Zondervan, 2007), 69; Roger Dudley, Why Our Teenagers Leave the Church: Personal Stories From a 10-Year Study (Hagerstown, MD: Review and Herald, 2000), 61–65; Gane, Loving Them Back, 15–20.
11 Dudley, Why Our Teenagers Leave, 61-65.
12 Dudley, Why Our Teenagers Leave, 209–212.
13 Ikechukwu Michael Oluikpe, "The Need for Spiritual Youth Leadership in the 21st Century" Youth Ministry Accent, 3rd quarter 2010, 52.
14 Dudley, Why Our Teenagers Leave, 194, 196, 198, 199; A. Allan Martin, "Embracing Those Who Reject Religion: An Interview With Roger Dudley," Ministry, January 2009, 19; Clint Jenkin and A. Allan Martin, "Engaging Adventist Millennials: A Church That Embraces Relationships," Ministry, May 2014, 7–9; Kumar Dixit, Kyle Steimsma, and Rajinie Sigamoney Dixit, "Why Young People Are Sticking With Church," Ministry, March 2016, 13, 14.
15 Dudley, Why Our Teenagers Leave, 67; Jenkin and Martin, "Engaging Adventist Millennials," 8, 9.
16 Dr. Barry Gane shares this personal life story in his book Loving Them Back, Leading Them Home, 7–12.
17 Jenkin and Martin, "Engaging Adventist Millennials," 7, 8. See the following articles about the importance and effect of godly mentoring: S. Joseph Kidder, "The Blessing of Spiritual Mentoring," Ministry, April 2017: 21–25; Kathleen Beagles, "Growing Disciples in Community," Christian Education Journal 9, no. 1 (Spring 2012): 151