Archives / 2018 / July
Letters to the Editor
Speak on
I thoroughly enjoyed Dr. Kendall's article, "The Holy Nudge" (March 2018). Now more than ever, I am convinced God still speaks to us in a sanctified way (as we are committed to obedience and His voice while sold out to His will alone for our lives).
As I read, I was hoping to read a verse that has been very helpful for me through the years as I have learned to listen to God, and perhaps since this is part of a book it's referenced elsewhere. Isaiah 30:21 says, "Whether you turn to the right or to the left, your ears will hear a voice behind you, saying, 'This is the way, walk in it' " (NIV).
Recently I had an experience where I heard from God, through older men, speak directly to my life and specific circumstances. I was reaffirmed because of timing and the setting I was in that God is clearly still speaking to His children!
—Mike Hansen, hospital chaplain, Parker, Colorado, United States
Dr. R. T. Kendall, an American Baptist pastor, was invited to fill the pulpit at Westminster Chapel London, England. What a challenge, to occupy the pulpit once inhabited by G. Campbell Morgan and Martyn Lloyd-Jones. This man's journey is an amazing account of the unpredictable track upon which God places His people. Fine article
—Lawrence Downing, DMin, retired pastor
Keep on
I appreciated Shaunti Feldhahn's article ("Game Changers: Five Transformative Truths Every Pastor Needs to Know," March 2018) in understanding our sexuality as married persons. We need more such discussions because they help normalize conversation about our own experiences of sex and attraction. I am speaking as a pastor. If we as church leaders can be balanced and healthy in how we talk about sex in our own lives, then when we help others understand it, that helps cultivate healthy sexuality, which helps not to be predisposed "against" sex.
I realize that Feldhahn's article was directed at pastors, but her article would have had even broader applicability had she included insights on healthy sexuality in the life of single people in their walk of faith as well.
Thanks again for Ministry. I find it both inspiring and practical.
—Tim Reimer, pastor, Danforth Mennonite Church, Toronto, Ontario, Canada
Preach on
Derek Morris gave great advice for all preachers of the sacred text! ("Effective Sermon Delivery," September 2017). This is, I believe, the "missing jewel" in most preachers. And this is the single most important reason (aside from prayer and fasting) that makes most preaching fall on deaf ears. We need a resurgence of a George Whitefield, Daniel Rowlands, and Charles Spurgeon style in a post-Christian society that we are suffering from right now.
—Elijah Spurgeon, by email
Right on
The article by Stanley Patterson ("Seven Rules for Pastoral Interns," November 2017) was an eye-opener for me. I can actually say that it is "right on." I'm pastoring one church and a small company which included three different congregations: Spanish, English conservative, and English very conservative. This, at times, is a challenge for me to deal with, but thanks be to God for His leading. I very much appreciate the article. It has given me another avenue through which I can respond to my congregations. Thank you so much.
—Jose J. Gutierrez, pastor, Palmdale Seventh-day Adventist Church
Editorial note: We are happy to say that the article "Seven Rules for Pastoral Interns" received the Professional Resource "Award of Merit" at the 2018 Associated Church Press Conference. Congratulations, Dr. Stanley Patterson!
Spot on
Thank you for the article "Baptizing the Devil: Evolution and Seduction of Christianity" by Clifford Goldstein in the January 2018 issue. For a long time, I have had the ideas that he wrote about— but pretty much kept them to myself. In the current teaching, there is no mention of God or of a God. Concerning the Big Bang Theory, where did all those gases that exploded come from? We know they couldn't exist without a God to create them.
There are many ideas of how we became human. One, of course, is that we were all fish who came up upon the earth, started to breathe air, and then eat grass. Some of us became elephants—or horses—or cats. Some grew wings, others crawled on the ground. We even grew fur and tails—but no mention of the Divine Creator!
The Bible tells us that God created man and woman as humans, not as something else. Unfortunately, we are taught that the Darwin theory is the truth; not that it is just a theory—but the truth. The Bible may not tell us everything, but it tells us what God wants us to know. 
—The Rev. Hugh Wilkes, Episcopal church, Zephyrhills, Florida, United States
I am a Methodist pastor, retired these twenty years and now given to writing Christian poetry. The January 2018 Ministry came in today's mail just as I put the finishing touches on a Creation poem, and I trust this may serve as my reply.
I was a candidate for a PhD in 1953 at Columbia with Theodosius Dobzhansky, a  prime mover in the Neo-Darwinian Synthesis. I withdrew from the study of human evolution to enter the ministry.
I served as a pastor for 43 years in California. It may be of some interest to note that my father considered himself to be a Seventh-day Adventist, though I was raised without church participation of any kind and had to be converted from atheism in 1951.
Here is a poem to fill out my response to Clifford Goldstein's article
("Baptizing the Devil: Evolution and Seduction of Christianity")
The Wizard of Awes
I cannot imagine a hand that could fashion

A galaxy swirling in space,

With spiral arms crowded, and stars and gas clouded,

With vast astronomical grace.

I can't comprehend and I cannot pretend To number the galaxies there.

To think they may be like the sands of the sea

Is a number my mind cannot bear!

No hand wrought this wonder, I'm told as I ponder,

So I wait for the tale to unfold.

I know all this occurred by the power of His word;

With awe I such glories behold!
—Earl L. Langguth, retired Methodist pastor, Penn Valley, California, United States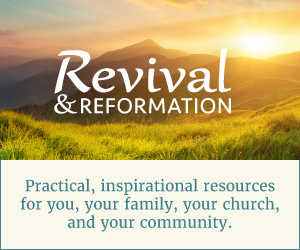 ---
Ministry reserves the right to approve, disapprove, and delete comments at our discretion and will not be able to respond to inquiries about these comments. Please ensure that your words are respectful, courteous, and relevant.
comments powered by Disqus