Archives / 2018 / July
Sharpening saws and saving lives
Mary lay motionless. The nurse said that she was comatose. Panic swept over me. Could Mary hear me? What could I say? After a short prayer I headed for the door. What did the nurses think? Would I have the courage to return to the intensive care unit? I truly did not know what else to do.
Nothing in my pastoral training prepared me for this, my first day of ministry.
Later that same week, I was asked to conduct a funeral. I must have done all the wrong things because the funeral director quietly told me after the graveside service: "If you need advice on conducting funerals, you are welcome to come by my office any time."
Church administrators had asked me to be the pastor of two churches. Even though I had just graduated from five years of ministerial training, the first few months felt like being in water over my head. Too proud to admit my situation to my employers, I would have to seek help in other places.
Help came without my asking. A widow three times my age served the church as a Bible worker. She studied the Bible with people interested in joining the church. More than that, she sensed my need of mentoring. Every Monday morning, she served as my counselor and encourager. We discussed church problems freely—but in strict confidence. She helped me set my priorities.
My point here? There is a clear need for continuing education. Yes, we as pastors were required to attend the monthly workers' meetings, but those dealt primarily with church growth and church policy. The finer skills of pastoral ministry were not addressed.
Regardless of all my ministerial training, I needed more education and mentoring. That is when it dawned on me: continuing education was not just my requisite; it was my responsibility. 
A conviction to know
I attended the first H. M. S. Richards Lectureship on Preaching. His lectures became a book that I have treasured for decades.1 His last lecture went from seven to midnight. No notes. He appealed to us to develop our pastoral skills. He emphasized that pastors are not working for the conference—but for God.
My personal visitation with H. M. S. Richards gave me the determination to learn how to reach people where they hurt. That determination took me to seminars on ministry and compassion, whether nearby or afar. The first American hospice in Branford, Connecticut, offered a seminar on caring for the terminally ill and their families. I flew hundreds of miles to attend.
Shortly thereafter I attended the first national hospice convention in Washington, DC. I visited with Dr. Cicely Saunders from St. Christopher Hospice in London. I asked her what a pastor can do for dying people. She smiled and said: "There is always something you can do, if only rubbing a tired bottom."
A major ten-week class on pastoral ministry was held at a Lutheran hospital. The tuition was minimal, but the enlightenment was abundant. What I learned was helpful when I later taught pastoral counseling at the seminary at Andrews University.
Sometimes my continuing education disappointed me . I had hoped to learn how to care for terminally ill people by enrolling for two quarters of Clinical Pastoral Education. When I asked the supervisor for help, he gave this reply: "Look. I'm not into this death and dying stuff. Why don't you spend class time on the cancer wards?" As it turned out, the patients became my best teachers.
A commitment to grow
Ministers must grow in an age when more and more parishioners are better educated. If that is what it takes, church administrators should require a significant time of continuing education per year. And even if they don't—you must. You see, I remember when the cardiologist called me.
"Pastor, your member, Ned Jones, is a patient in our cardiac unit. We have done everything medically, but he is not responding. Our staff is wondering if spiritual care might turn things around, but spiritual care is not our bag. Could you help us?"
I could explain the 2,300-year prophecy from the book of Daniel and give 10 proof texts for 25 Bible doctrines, but how could I give hope to a man who had given up? I have no exact memory of what I told Ned, but perhaps all my extra training had kicked in because six months later he introduced me to his wife as "the man who saved my life."
Continuing education keeps you fresh, relevant, and on the cutting edge. Stephen Covey calls it sharpening your saw.2 I call it fulfilling your call. It may preserve your ministry—and it may save someone's life.
Sidebar: 
My personal continuing education plan was rounded out by reading. I would like to share a few of the books, all of which are still in my library. Fortunately, older books can still be purchased with the help of online services. Every pastor needs to develop his or her own library. Thanks to online purchasing, developing a library is less costly than when I began my library.
Ernest E. Bruder, Ministering to Deeply Troubled People (Philadelphia, PA: Fortress Press, 1964).
James J. Lynch, A Cry Unheard (Baltimore, MD: Bancroft Press, 2000).
Robert Shank, Life in the Son (St. Louis, MO: von Hoffman Press, 1964).
Ruth Davis Konigsberg, The Truth About Grief (New York: Simon & Schuster, 2011).
Geoff Walters, Why Do Christians Find It Hard to Grieve? (Carlisle: Paternoster Press, 1997).
Judith S. Wallerstein, The Unexpected Legacy of Divorce (New York: Hyperion, 2000).
Henri J. M. Nouwen, The Wounded Healer (New York: Doubleday & Company, 1972).
Eugene H. Peterson, As Kingfishers Catch Fire (New York: WaterBrook, 2017).
Twelve years into retirement, I continue to read good books. Continuing education does not have a cutting-off date. Whether it is an enlightening seminar or a thoughtprovoking book, we all should be eager to learn.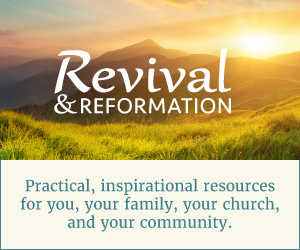 ---
Ministry reserves the right to approve, disapprove, and delete comments at our discretion and will not be able to respond to inquiries about these comments. Please ensure that your words are respectful, courteous, and relevant.
comments powered by Disqus
1 H. M. S. Richards, Feed My Sheep (Washington, DC: Review and Herald Pub. Assn., 1958).