Archives / 2011 / December
Book review: Not Your Parents' Offering Plate: A New Vision for Financial Stewardship
First of all, let us get the bad news out of the way. The author wants you to know that today religious organizations receive about 33 percent of all charitable giving (ix). That is a significant amount since, in the United States, charitable giving is about $300 billion per year. But, consider the fact that just 20 years ago religious organizations received 60 percent of all charitable giv­ing—almost twice the percentage of today. The author reminds the reader that "The church is now just one of many organizations competing for a piece of the charitable-dollar pie" (ix). Your congregation, by itself, cannot change the national trend, but you can change the trends in your congregation. (While most of the statistics refer to United States congregations, the observations and ideas have broad application.)
The author, an experienced pastor, consults with more than 150 congregations in building, finance, and church growth projects. Throughout the book Christopher identifies challenges that congre­gations face and offers practical and helpful insights for pastors and congregations.
This relatively small book has numerous perspectives and ideas that readers will find useful. Rather than refer to the author's rather lengthy list, I have chosen to empha­size two issues that are addressed throughout the book.
First, the author discusses the attitude of the pastor and church leaders. Are the pastors and leaders reluctant to ask for money? Do they communicate effectively the mission and outcomes? If the members hear that the organization is "dying on the vine" and more funds are needed to stay afloat, the members will be  reluctant to support the church. How many times have you been told in an offering appeal that members need to give a generous offering in order to keep the heat on in the winter? If, on the other hand, the message is—we did great things last year with your money and we hope to do more this year—the members will respond positively. Leadership sets the tone (29).
The second broad issue is report­ing. All too many churches do not report to the congregation how the funds were used. Other churches give detailed reports but do not address the issue of how the funds helped fulfill the mission of the church. Members want to know that their funds made a difference—in the congregation, the community, and ultimately in the proclamation of the gospel.
So, why read this book? It is short and easy to read, yet at the same time packed with helpful insights and perspectives that will give you a positive perspective on your church finances. Once you have experienced the blessing, share a copy with your key church leaders. They will thank you for recommending it.
—Reviewed by Nikolaus Satelmajer, DMin, retired pastor and former editor of Ministry, living in Silver Spring, Maryland, United States.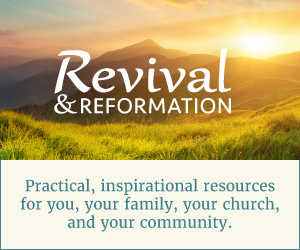 ---
Ministry reserves the right to approve, disapprove, and delete comments at our discretion and will not be able to respond to inquiries about these comments. Please ensure that your words are respectful, courteous, and relevant.
comments powered by Disqus