Archives / 2016 / March
Crossing the language barrier
For more than 85 years, Ministry, an international journal for pastors, has been used by God to bless the lives and ministries of Christian leaders around the world. Currently sent to pastors and church leaders in approximately 190 countries and territories, the impact of this journal is global.
One limitation for our journal is the language barrier. While many Christian leaders around the world speak and read English as a first or second language, there are many more who are currently restricted in their access to these excellent ministry resources.
In an attempt to cross the language barrier, we provide free access to our article bank for editors of ministry journals in other countries. These editors select Ministry articles deemed appropriate for their local context and oversee the translation and publication process. Currently, Ministry articles are translated and published in at least eight languages.
Seven years ago we also began publishing a biannual French edition of Ministry, which upgraded to a quarterly journal in 2012. Currently under the able editorship of Bernard Sauvagnat, the French edition of Ministry is providing ministry resources to thousands of Francophone pastors around the world.
Recently, we took another small step across the language barrier by adding the Google Translate option on our updated, fully searchable Web site. This provides a rough working translation in more than 70 languages. If you have ever used Google Translate, you know that it's not perfect, but it's improving all the time. Many of our ESL readers appreciate the addition of this wonderful translation tool. This is one reason why we have seen an exponential increase in our Web traffic at www.ministrymagazine.org.
But our leadership team has decided that it's time to take another bold step forward. We have made the commitment to provide a translation of our lead article each month in a variety of languages. That's where we need your help. We are seeking to build a team of volunteer translators who can join with us in a life-changing initiative for Christian leaders around the world. Do you speak a second or third language? Would you be willing to volunteer your services once a month to translate the lead article of Ministry into another language as a source of blessing for pastoral colleagues around the world? Do you know other colleagues who might be willing to help?1
If your answer to one of these questions is Yes, we would like to hear from you. Write to us at translation@ ministrymagazine.org. Let us know the specifics of how you can help. Our goal is simple but bold: to make the lead article of our journal available on our Web site to tens of thousands of Christian leaders around the world who do not speak English.
Every pastor and church leader would benefit from reading the excellent articles we publish. However, many of the Christian leaders serving in the major urban centers of the world do not speak English even as a second language. Only three of the most populous cities in the world have English as a primary language.2 So how do we make our articles more accessible? Through the active involvement of committed volunteer translators.
This gospel of the kingdom will be preached as a witness to every nation, kindred, tongue, and people, and then the end will come. Pray with us and for us as we help Christian leaders in various language groups to deepen their spiritual life, develop intellectual strength through a careful study of the Scriptures and issues related to ministry, and provide practical resources for pastoral and evangelistic ministry. And pray to the Lord of the harvest to bring conviction to the hearts and minds of volunteer translators who can partner with us in a bold new initiative as we cross the language barrier.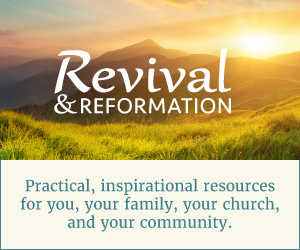 ---
Ministry reserves the right to approve, disapprove, and delete comments at our discretion and will not be able to respond to inquiries about these comments. Please ensure that your words are respectful, courteous, and relevant.
comments powered by Disqus
References:
1 We would also like to hear from you if you have a language recommendation to be included in our drop-down menu of language options.
2 "List of Cities Proper by Population," Wikipedia, last modified February 1, 2016, en.wikipedia.org/wiki /List_of_cities_proper_by_population.