Archives / 2018 / October
Dateline
2018 Northern Asia-Pacific Division International Mission Congress, Goyang, Korea
The 2018 International Mission Congress (IMC) of the Northern Asia-Pacific Division (NSD) took place at Korea International Exhibition Center (KINTEX) in Goyang, Korea, August 8–11, 2018. Almost 4,000 participants from 40 countries, including Korea, Japan, Taiwan, Mongolia, and China, came and shared the wonderful blessings of God. On the Sabbath, the last day of the event, more than 5,500 Adventist members attended the meetings.
NSD held this meeting to prepare Adventist church members in their region for Total Member Involvement (an initiative of the General Conference that seeks to get every member involved in sharing Jesus) and to adopt a mission spirit to go forward and share the gospel message with others to hasten Jesus' second coming.
About 170 church leaders from the Seventh-day Adventist Church's General Conference in the US state of Maryland and from the 13 world divisions and their subregions came to share their inspiring messages and conduct various seminars. Two hundred and sixty participants in the Global Adventist Internet Network (GAiN) Conference and 75 leaders from the Hope Channel Network Leadership Conference, held during and after the Congress, enjoyed IMC programs.
Ted N. C. Wilson, president of the Seventh-day Adventist General Conference, preached on Sabbath. He said, "God is using everyone who is willing to be used—emptying themselves of self and committing themselves to growing in Christ through Bible study, study of the Spirit of Prophecy, and prayer. God will then use you in powerful outreach to others." Mark Finley, special assistant to Wilson for evangelism, was the main speaker for the evening meetings.
During the Mission Commitment Ceremony, Si Young Kim, president of the Northern Asia-Pacific Division, challenged participants to go just like Caleb did. Gospel ministers and mission groups, including the 1,000 Missionary Movement, His Hands, Pioneer Mission Movement, medical missionaries, and self-supporting missionaries, stood together hand in hand. Kim asked participants to raise their candles and scarves with the writing "TMI, Go Forward!" All the participants responded by saying, "Here am I, send me!" [Northern Asia-Pacific Division Communication Department
2018 Trans-European Division European Pastors' Council, Belgrade, Serbia
September 3, 2018—Belgrade, Serbia—The opening message of the 2018 Trans-European Division's European Pastors' Council (EPC) was given by the General Conference president, Ted N. C. Wilson, who spoke on the topic "I have a dream . . . of a biblical church." By using the key points of the EPC theme—Connect, Inspire, Change— Pastor Wilson challenged ministers to take on God's dream for Europe and for the Trans-European Division (TED) in particular.
Because aggressive secularism has nurtured a post-Christian culture in many of the countries of the TED, Sabbath speaker Dr. Elizabeth Talbot, speaker/director for the Jesus 101 Biblical Institute, challenged church leaders at the EPC in Belgrade, Serbia, to feed the spiritually hungry people of Europe with the broken body of Jesus, holding out Jesus to people who may be questioning, "Is there enough for me?"
Coordinated under the leadership of Pastor Patrick Johnson, TED ministerial director, this particular EPC made an extraordinary impression on the ministers and their families who attended as well as on the other workers, volunteers, and guests. "This is the fourth EPC that I've been to, and it has definitely been the best," said Rosemary Lethbridge, a pastor from England.
"I've loved the talks and seminars," said Alexandru Gutu. "Many times I had tears in my eyes from the beautiful things that have been said." "I've loved meeting fellow workers from different parts of the division," said Jeremy Johnson. "We're all in this together, and we have so much in common."
Marko Markovic, a volunteer from Serbia, said, "I've really enjoyed just helping people find their way around."
For some of the older ministers, the fellowship was key. "I've enjoyed reconnecting with old friends and colleagues," said Henrick Jorgensen from the Danish Union.
Geza Hegyes-Horvath from Hungary spoke warmly of the joy he had in meeting people after not seeing them for 20 years, "hugging them and renewing friendships." Geza also mentioned "the very high spiritual atmosphere," which was a recurring theme.
Regarding connections, TED president Pastor Raafat Kamal spoke of the connections that had been made during the EPC but also of the connection that exists among the 87,000 Seventh-day Adventist members in the 22 countries that make up the Trans-European Division. More of a challenge is making connections with the 206 million neighbors we have in our communities. [John Surridge, British Union Conference Executive Secretary]
2018 Inter-American Division Festival of Cross-Cultural Missions, Trinidad and Tobago
Themed "Celebrating the Past and Reaching All People for Christ," the four-day Festival of the Laity and Cross-Cultural Mission conference was aimed at exposing leaders to the transforming power of lay involvement in evangelism and inspiring missionary enthusiasts to continue sharing Christ by developing meaningful interactions and respect for people of all socioeconomic back-grounds and religious persuasions. It also sought to teach delegates how to cross barriers effectively and establish centers of influence and love.
"We want to challenge you not to focus on traditional evangelism only but appreciate the diversity of our cultures and share Jesus to them," said Samuel Telemaque, director of the Office of Adventist Mission for the Inter-American Division (IAD) and main organizer of the event.
"What we do is for people and about people," said Easton Marks, a pastor from the Northeastern Conference in New York, United States. "A church that is invisible will have a hard time blessing and ministering to the influential and wealthy, many of whom work and reside across the IAD territory."
Devon Carkoo, a delegate fromTrinidad, said that he grew up in a Hindu community. "I sense the need now to reach out to them for their salvation." [Royston Philbert, Inter-American Division News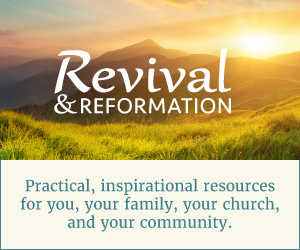 ---
Ministry reserves the right to approve, disapprove, and delete comments at our discretion and will not be able to respond to inquiries about these comments. Please ensure that your words are respectful, courteous, and relevant.
comments powered by Disqus