Archives / 1976 / October
Begin the Millennium During This Quinquennium
THE CHALLENGE electrified us at Annual Council '75. It has since been passed on to those in attendance at division, union, and conference year-end committee and workers' meetings. It is the challenge to a finished work in this quinquennium. This challenge must reach every member of the Seventh-day Adventist Church in all the world if it is to be more than a mere slogan.
"Finishing the work" can easily be come just a worn-out, hackneyed cliche or an empty shibboleth of Adventist par lance, which we bandy about when we gather in various meetings. Or it can become much more than that.
During this quinquennium, under God, "finishing the work" must become the motivating force of our activities, the raison d'etre of our existence, the sine qua non of our ministry.
If we really believe that the Lord is coming soon, then as workers together with God, isn't it time for us to be deeply in earnest about this business of a finished work?
The challenge that conies to us is to confront every man, woman, boy, and girl on Planet Earth with some aspect of the Seventh-day Adventist witness during this five-year period. That's, of course, an impossible task for man. But with God all things are possible. If every member of this church could be really involved in a witnessing program for Christ and His message, what tremendous results would be seen all over the world! What an army of evangelistic workers this would be! They must be led, directed, and motivated. This presents a challenge to us as leaders.
Besides the millions who have never heard of this blessed message—the commandments of God and the faith of Jesus—are many millions more who have had some contact with Adventism but have never been followed up.
Probably one of the most neglected areas in our soul winning is that of follow-up. We have the interests created by our evangelistic literature, media programs, Bible school enrollments, chaplains' contacts in hospitals, health programs, and thousands of Ingathering contacts, as well as other interests created by our multifaceted church program. Hasn't the time come for us as a church to zero in on this neglected area of our evangelistic approach? I believe that we could easily double our soulwinning results if we concentrated more on following up the interests.
No one pastor can ever, of course, do all of this. But then again, he is not expected to. The whole church working together on a detailed plan for the community can do it. In many places the Sabbath school class is becoming the basic unit in soul-winning outreach. The community is divided up into various sections, and a systematic plan of approach is put into operation.
In this plan for finishing the work all departments of the church must be involved and work together. This is inter departmental, coordinated, every-member evangelism. Not everyone can stand in the pulpit and preach a sermon, but everyone is preaching a sermon daily as he or she comes in contact with people everywhere. Everyone can and must do something.
This challenge of a finished work necessitates complete dedication on the part of every Seventh-day Adventist. There is both inreach and outreach.
The work must be "finished" in my own heart and life before I attempt to "finish" it in somebody else's. We must practice what we preach. We must possess what we profess. We can't share what we don't know.
If every one of us as workers and church members would really live this truth what tremendous results would be seen both in the church and in the world! The impact of nearly 3 million Adventists, whose sins have been for given and covered by the precious blood of Jesus Christ, and who are walking daily in close communion with the Lord, would be irresistible.
Our Heaven-directed, Spirit-filled witness would result in a fantastic evangelistic explosion all over the world, for the world will be convinced not so much by what the church says, but by how the church lives.
When there is no longer a credibility gap between our proclamation and our practice, the challenge of a finished work will become not just a figment of the imagination, not just an impossible dream, not just an exercise in futility, but a glorious and thrilling reality through the power of the indwelling Christ. Let's begin the millennium during this quinquennium.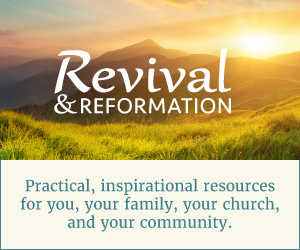 ---
Ministry reserves the right to approve, disapprove, and delete comments at our discretion and will not be able to respond to inquiries about these comments. Please ensure that your words are respectful, courteous, and relevant.
comments powered by Disqus