Archives / 2008 / February
Jesus is my Savior, my Lord, and my God, and I want to talk to you about Him
Editor's Note: The following are excerpts from a morning worship thought that Don C. Schneider presented at the General Conference of Seventh-day Adventists, Silver Spring, Maryland, United States.
My wife and I were driving west toward Amarillo, Texas. Not much to see in that part of the world; it's pretty flat and very dry. We were near the border between Oklahoma and Texas when I saw something unusual off to the left. I kept looking at it as we drove. We kept getting closer and closer but no signs explained it. I thought surely there would be a sign soon, saying something like, "Get off the freeway and come visit." But none appeared, so I took the next exit, turned around on the service road, and drove back.
I found the entrance. It was in a huge field; not much was around it. We drove into the parking lot; only a few cars were there. I looked up at the mammoth thing, 190 feet high and 110 feet wide. It was a cross. No explanation, no advertising, just this huge cross.
I walked closer and went around it. That which they call the Stations of the Cross were there. I went inside a small visitor center.
"Hey, what is this all about?" I asked.
A young girl asked me if I would want to find out more by listening to a tape and I said, "Yes, please."
She said, "I'll put it on for you."
So I sat down on the floor next to a small tape recorder and listened to the story of this cross, 19 stories high, 11 stories wide. A hole had been dug 20 feet deep and 65 truckloads of cement had been dumped into it to form the foundation. Sixty-inch tubing was on the inside of the cross, all covered with five-eighths-inch-thick sheet metal.
And I wondered Why? Why is it here? There was no advertising, no admission fee. What is it all about? I sat on the floor and listened to the explanation.
An engineer had been raised in an alcoholic family but in some way or another received an education. As he started working, he also got heavy into alcohol, but Jesus had given him the victory. So thankful, he wondered, What can I do to say "Thank You" to Jesus? For years he thought about what he could do when he finally said to himself, "I'm an engineer, I'll build the biggest cross allowable. It'll be built the biggest it can be."
So, there it was: 190 feet—a Thank You to Jesus.
I have thought about that a lot since. Even today, as I drove to work alone, I thought about it. I had dropped off my wife at the airport earlier, so now I could sing the way I wanted to sing (I don't need to worry about what key I'm in, or if I go fl at). All I have to do is just belt it out, and so I belted out, "Jesus Keep Me Near the Cross" and "Redeemed, How I Love to Proclaim It!" In short, I told Him, "Thank You" for what He has done for me.
Dietrich Bonhoeffer, writing from a Nazi prison cell, said that Christ and His cross are all that matter. I like to go to Germany. My favorite place in the world is Wittenberg. I go to the monastery where Luther lived. Out behind it, I smile as I think of a fire blazing and Luther throwing into it the papal bull which said, "Luther, you are excommunicated." I can almost hear him say, "Pope, I excommunicate you," as he threw the letter into the fire.
I can hear the hammer pounding as the 95 Theses are nailed to the door of the Castle Church. I walk down the street thinking about the debates between Luther and Rome. I laugh because he said that the cardinal debating him was no more able to debate theology than a donkey could play a harp. (He didn't use the word donkey, either)
When I'm in St. Mary's Church (a very plain church) where Luther preached those 2,000 sermons, and I read from one of his sermons, the God of heaven speaks to me.
I can see Luther there, describing the Cross. The poor people of that little town didn't know of any way to deal with their sins. Not far away, John Tetzel was selling indulgences, but the folk didn't have enough money to cover their own sins, much less the sins of their fathers and mothers.
But there, in that same church, Luther didn't talk about the money needed for an indulgence. He talked about a system where God would take your sins and give you a robe of righteousness in their place. Hear Luther's sermon where he said, speaking as if he were Jesus: "David, I know about you, you kill people. You're an adulterer. Bring all of that and put it right here on Me." And he describes Jesus going to that cross. Then Jesus speaks to Peter: "Peter, I know you will betray Me. I know you can't really be trusted, but put that right here on Me. I'll take that and I'll give you My coat and you can wear that in place of your sins."
And sitting in St. Mary's Church, it seems appropriate to go another step. I can hear him say, "Don Schneider, I know you too, and you're a mess, but I tell you what, you bring all of that here and put it on Me. I'll hang on the cross and you can stand in front of My flock wearing My clothes, and do what you do."
Sure, I'm not going to go build a cross 190 feet high, but I am going to praise His name. And so I came to work this morning singing that "Old Rugged Cross." I also sang "I've Been Redeemed by the Blood of the Lamb."
Just my small way of saying, "Thank You, Jesus, for what You have done for me."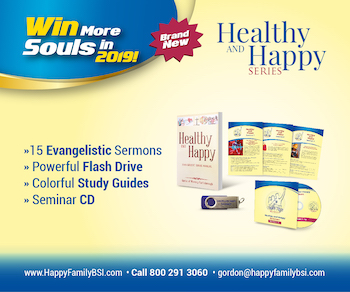 ---
Ministry reserves the right to approve, disapprove, and delete comments at our discretion and will not be able to respond to inquiries about these comments. Please ensure that your words are respectful, courteous, and relevant.
comments powered by Disqus