Archives / 2018 / February
Dateline
First indigenous pastor named Aboriginal ministries leader in Australia
Ringwood, Victoria, Australia— Pastor Darren Garlett has been named the new director of the Aboriginal and Torres Strait Islander Ministries (ATSIM) for the Seventh-day Adventist Church in Australia (AUC).
Garlett is a Whadjuk/Mineng Nyoongar from the southern region of Western Australia and is the first indigenous minister to be appointed as ATSIM director in Australia.
"ATSIM is a dynamic ministry that covers this vast continent of diverse first nations people," said Garlett. "It's an exciting ministry, and we are looking forward to the new role. Sure, we have big shoes to fill, but it's always been God's work, and we will be faithful to the task He has called us to do."
Garlett's appointment comes after Steve Piez, who served the church inthe ATSIM department for 18 years, including 11 as director, announced he was taking personal leave.
"I am very pleased with the appointment of Pastor Garlett as our new national ATSIM director," said Piez. "Darren has become well known and is loved and respected by the Australia-wide ATSIM community."
Garlett has ministered in various locations around Australia and was most recently a ministry coordinator at Mamarapha College and a national ATSIM advisor.
"ATSIM work in Australia is a strong and vibrant ministry, and is growing rapidly right across the land," said Jorge Munoz, the president of the Australian Union Conference. "It is a historic time in the work of ATSIM in Australia, and we are excited to see what God will do through the leadership of Pastor Garlett. We invite our church to pray for him, his wife Cathy, and their family as they begin this new ministry." [Maritza Brunt, Adventist Record]
Outreach brings churches together in Nashville
Columbia, Maryland, United States—The 2017 North American Division (NAD) year-end meeting focused on developing "New Perspectives" to best accomplish the mission of the Adventist Church in the NAD, which is to reach others with the church's distinctive, Christ-centered message of hope and wholeness. NAD officers, ministry departments, institutions, and entities gave presentations throughout the six-day meeting. Stories of pastor-and member-led initiatives were also shared. Here is a brief summary of one of the many presentations. Pastors Furman Fordham II and Ken Wetmore talked about their joint evangelistic effort "Imagine Nashville" [Tennessee]. With passion, the pastors described how they have had similar experiences growing up in the church and attending Adventist schools, marrying, and so on, and how they currently share many of the same situations as pastors working in churches geographically close to one another with one major difference—Fordham works for a regional conference in churches geographically close to one   and Wetmore does not. Providentially, they connected through text messages and developed a collegial relationship with accountability. 
Both shared that the more they cared about each other, the more they cared about each other's congregations. They decided to try something new: hold outreach activities together. Five hundred people attended their first joint-church event; 800 showed up at the second event, which was based on a workshop model. "People are hungry for this," said Fordham. "And we're starting to see ourselves as one body of Christ working in action. What can your city become?"
To view the presentation, visit vimeo.com/241369357.  [North American Divisions Communications] 
Adventist pastor admitted to the Jamaican Supreme Court bar 
Kingston, Jamaica—Omar Oliphant made history in the Seventh-day Adventist Church in Jamaica by becoming the first ordained minister to become an attorney-at-law. He was admitted to the Jamaican Bar Association on December 7, 2017, in a ceremony held at the Jamaican Supreme Court in Kingston.
Oliphant, who pastors a district of five churches, with a membership of more than 1,000, is also the com-munication and youth director of the church's northern region, comprising the Saint Ann and Trelawny Parishes. He completed all levels of his legal training at the Norman Manley Law School. His area of specialization is civil law.
"God supplied my every need. I am truly amazed at how beautifully the Lord Himself provided and placed the pieces together. . . . It was certainly not by might," said Oliphant, who also serves on several denominational and civic boards.
During the period of his study, Oliphant was able to baptize approxi-mately 400 individuals and was recognized by the church in Jamaica in 2015 for his outstanding evangelistic achievements.
"[Pastor Oliphant's] success is an indication of the church's support for the personal development of its workers, which we are sure will lead to significant benefits in the advancement of God's mission through the church. We wish him success in all his endeavors as together we con-tinue to labor for the Master," said Pastor Karl Archer, the president of the North Jamaica Conference.
Pastor Carlington Hylton, the ministerial secretary for the church in North Jamaica, stated, "During his studies, he has accomplished his goals as a youth and communication director serving two parishes. His achievement will serve as an inspiration to the young people whom he leads. I am proud of him."
"Given the vast and varied makeup of the church, its ownership of numerous institutions; its involvement in transactions relating to the law of the land, I see my studies and training as an additional plus, on top of my personal growth," said Oliphant. "Ministry has become integrated with legal interests and the church may have challenges meeting its objectives if we don't have proper legal guidance in some of our decision-making, policy directions."
He thanked God for His mighty hand in his life, the support of his family and the executive committee of the North Jamaica Conference, the support of the Jamaica Union leadership, and church elders at the five churches he pastors as well as the many who have invested time, effort, and means in creating this historic feat. [Nigel Coke/IAD]
United prayer infuses Connecticut church with fresh life
Silver Spring, Maryland, United States—A church near Hartford inthe state of Connecticut, United States, experienced an infusion of fresh life and passion for ministry through an emphasis on united prayer and small groups.
Tom Dombrowski, the pastor ofthe Connecticut Valley Seventh-day Adventist Church, shares that while their congregation was busily involved in church activities, personal connection was lacking. As a commuter church, where many of the members drive 20 minutes or more to attend services, most of the social networking took place only on Sabbath.
Seeing a weak link , Sandy Sergeant, long-time small- groupleader and church clerk, organized a small-group ministry using the Ten Days of Prayer materials provided by the General Conference Ministerial Association. Sergeant says that they planned different methods of involve-ment: call-in times throughout the day, a  small-group meeting at the church, and regional small groups for those who lived too far from the church. "Meeting together for ten days, studying and sharing together what God had done, sparked a different level of experience and community that the church had not had before."
Members came together, dug deeper, and prayed together for specific things. Member Fitzroy Anderson feels he had a taste of whatthe disciples experienced in the upper room. He felt for some time that his prayer life was stagnant and he needed something more—something deeper. Anderson says, "[For] anyone who is looking for a recharge, this is a perfect opportunity to jumpstart your prayer life. And, if you already have one, it's [a]  great way to keep the momentum going."
This story is not unique. Since the Ten Days of Prayer initiative began, hundreds of churches around the world have been spiritually impacted each year by the emphasis on united prayer and personal revival. Undeniable miracles have taken place: members have experienced healing, restoration, and unity like never before. It is proof that, as Dombrowski shares, "prayer in the local church is the oil. It is what makes all the machinery run properly. It can run without prayer, but not as effectively."
Although the official dates of January 10–20, 2018, have passed, you may find materials for the Ten Days of Prayer, available in multiple languages, at tendaysofprayer.org. [Beth Thomas, Adventist News Network]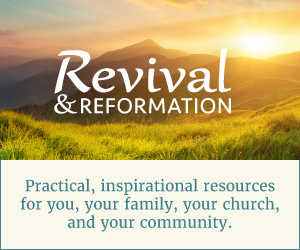 ---
Ministry reserves the right to approve, disapprove, and delete comments at our discretion and will not be able to respond to inquiries about these comments. Please ensure that your words are respectful, courteous, and relevant.
comments powered by Disqus