Archives / 2018 / June
Youth and the born-again identity: An interview with Adam Ramdin
Editor's note: Adam Ramdin serves as executive producer of Lineage Journey,1 director of the PEACE Center of Evangelism, and youth director in the North England Conference, Nottingham, England. 
Jarod Thomas (JT): In 2017, you spear-headed an ambitious project. Who were you trying to reach with these Lineage videos?
Adam Ramdin (AR): We wanted are source that would appeal to younger millennials, both in style, length, and platform. We chose a format that was short, around five minutes long, and the intended audience was on social media. The first 3 to 5 seconds of each video are very fast with catchy music and are intended to grab people's attention as they scroll on Facebook. For this reason, we chose to have the videos freely available on YouTube and Facebook, along with our website. We recognize that more than just young people watch them, but on all three platforms the highest number of viewers are in their teenage years or in their twenties. Contrary to what some people may think, the numbers show that young people do care about their history and want to know where they come from.
JT: Can you tell us how Lineage came about?
AR: One day while we were visiting the British Museum, my friend, Clive Coutet, shared an idea with me. He's a videographer, and he wanted to film videos on church history—to share some of the stories that are found in the book The Great Controversy.2 He had looked extensively on YouTube but could find nothing of decent quality. Initially we spoke about filming just in London and Oxford. But why not Lutterworth, Cambridge, and Edinburgh too? I am not sure when it was, but the idea somehow grew bigger, until we thought about filming the videos on location around Europe rather than just in Britain. Then, as 2017 was being labeled the five hundredth anniversary of the Reformation, we thought about making the videos into a chronological journey. At first it was just Clive and I working together, but, as the project progressed, other people joined: all young people, all volunteers, and all very committed. But clichés aside, it really is God who has blessed this project from top to bottom. It was just a simple idea that started it. That is, it wasn't formed after a strategic planning committee or with a visionary spearhead figure paving the way. God, and God alone, is due the credit.
JT: You mentioned young people. What were your goals in telling stories from history?
AR: We wanted to instill in young people a sense of our spiritual identity, which did not form in a vacuum but was built on the legacy of the men and women and various movements that came before us. The more we know about these stories, the more we can understand who we are today. One of the big questions young people ask is, Where do I come from? Even Nicodemus asked, What does it mean to be born again? Through this series we hope to educate and inspire young people in particular with answers to this question and motivate them to live for God today.
JT: Is there a specific episode that you resonate with most?
AR: I have a few favorite episodes: "William Tyndale," the ones on Martin Luther, "Is the Reformation Over?," and "Constantine: Compromise and Controversy." But perhaps the one that inspires me the most is "Marie Durand." What I like is that she was an ordinary person, just like any of us. She was not a famous theologian, or a leader, but her resolute commitment and refusal to compromise stands as a strong witness to us. In fact, she was an eighteen-year-old teenager! And she was imprisoned unjustly for almost four decades. Having lost her brother, parents, and husband to persecution and death, all she had to do to be released was to recant, yet instead she etched the word resist onto a stone slab in her prison cell. A real inspiration for us today.
JT: How has this project made a difference in people's lives?
AR: Numerous people have told us how the stories have both given them a deeper sense of their history and an understanding of where they come from. I was recently at a youth conference, and many of the high-school-aged attendees shared that their teachers used the videos in history or Bible class and that they really enjoyed them. Perhaps one story that stands out is the couple who said that, after watching the videos, they began to study the Bible together on a regular basis, and, as a result, they were growing closer to God and to each other. We believe that we also have a  fair number of non-Christians who have been watching online. On one of our videos on YouTube we received a comment that said, "I don't care about religion, but this is interesting to watch."
JT: How have the videos been used at local churches?
AR: Many churches have shown them on a weekly basis, either in Sabbath School or at the beginning of the main worship service. Others have used them in the youth Bible study class or during Sabbath afternoon youth programs as discussion starters, along with reading through The Great Controversy.
JT: So, the five-hundred-year commemoration of the Protestant Reformation has come and gone. How do you see this project living on?
AR: The videos and supporting articles that were released in 2017 also cover much more than that event. I believe that they will be a resource that can continue to be used by local churches, youth groups, and teachers to educate people on our history and heritage. Having other languages added in time will also broaden the reach. We are open to having the videos translated with subtitles or voice-over dubbing and currently have subtitles in just under twenty languages, with more being added as people contribute.
JT: What is next for you, Adam?
AR: There is a new series of videos that will be released weekly from June 2018, charting the history of the Adventist Church. These videos follow the same five-minute format, are filmed on location, and will cover the church's birth rise in America, and then its expansion around the world. We hope to give young people who follow the series an even greater appreciation of our history and a sense of their identity as Seventh-day Adventists.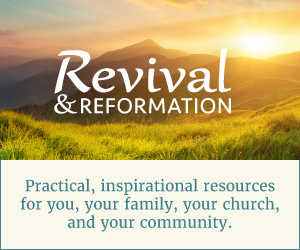 ---
Ministry reserves the right to approve, disapprove, and delete comments at our discretion and will not be able to respond to inquiries about these comments. Please ensure that your words are respectful, courteous, and relevant.
comments powered by Disqus
1   "Lineage is a multi-faceted educational tool designed to help you understand your spiritual heritage and explore the links between the past, present, and future." For more information about this tool and to watch the many episodes available, visit the Lineage website at www.lineagejourney.com. You can also find Lineage Journey episodes on YouTube and Vimeo.
2  Ellen G. White, The Great Controversy (Mountain View, CA: Pacific Press Pub. Assn., 1911).