Archives / 2018 / July
Book review: Nothing to Fear: Principles and Prayers to Help You Thrive in a Threatening World
In a world where the daily diet of news feeds consists of school violence, domestic terrorism, police brutality, fake news, and oppressed and depressed people without hope, Chaplain Barry Black boldly guides, directs, and helps us overcome our fears. The three transitions of this book are first knowing whose we are, then knowing who we are, and finally, knowing the dangers and pitfalls that could potentially paralyze us from confidently living out our life's mission. The author addresses seven biblical principles that move us from the dark halls of fear, stress, and worry to the bright plains of unleashing your God-given confidence to live your best life: 
Prepare to be sent. Expect to deal with life's curveballs by relying on and obeying the voice of the Lord. Prepare your heart and mind with diligent prayer and study.
Do a reality check. Build up your spiritual endurance for the tests that will come, but do not neglect your family life or prayer time.
Thrive in a predatory world. Pray without ceasing, understand your enemy and his tactics, and trust God.
Be as wise as a serpent. Cultivate reverence and integrity and speak boldly to your enemies.
Be as innocent as a dove. Avoid the pitfalls of pride, anger, lust, gluttony, envy, and slovenliness.
Concentrate on the task. Learn to prioritize your life, keep your eyes on the prize, and maximize the time you have left on this earth.
Persevere through rejection. Trust God's confidence in you and learn to embrace opposition in your life.
Chaplain Black skillfully and purposefully takes us on a journey of becoming fearless disciples for Jesus Christ in any environment by intentionally prompting us to prepare and develop our hearts and minds for God's work. "If God were seeking a person for a special assignment, how would you measure up? . . . Few things help us stay fearless in a threatening world more than knowing that God desires to use us for his glory" (37). We are encouraged to develop our God-given talents and strengthen our prayer life. We cannot wait for the crisis moment or the moment of opportunity to get ready; we need to be ready beforehand and stay ready.
What makes one fearless is not one's trust in his or her own abilities and skills but, rather, a quiet confidence in the One who knows and sees all to help us overcome. "The purpose of prayer is not to persuade a reluctant deity, but to give God permission to give us His best for our lives" (59). This emphasis by the author on intentional and purposeful prayer helps water our parched souls, enabling us to thrive in a predatory and joy-sucking world.
As we launch out into a predatory world, the author admonishes us to be as wise as serpents and as innocent as doves. "You and I can deal with broken dreams and stay fearless . . . by living intentionally, living with courage, finding guidance in God's Word, trusting God's sovereignty, submitting to God's will, and embracing opposition" (222).
I personally enjoy how the author weaves his own personal story of character building, trials, and humility that has led him from the hood to the (Capitol) hill. The septic environment of drugs, prostitutes, and organized gangs dotted the landscape, yet Chaplain Black cultivated an unwavering work ethic and commitment to God that elevated him above the climate of despair that sought to derail his expectations and destroy his life.
While he was in the US Navy, one of Chaplain Black's supervisors remarked that "he would never promote him [Black] as long as he was on the evaluation board." Dr. Black remained fearless and humble and confidently performed his duties for the Lord, and not man. He became the first African American and first Seventh-day Adventist chaplain to hold the rank of admiral and the first to serve in his present position, chaplain of the United States Senate. Along the way, he also became that supervisor's boss.
I wholeheartedly recommend this book to all who are looking for practical and realistic ways to lead in community with the heart of a servant and to lead confidently in a world desperately looking for hope amid the stormy seas of life. I affirm that we indeed have nothing to fear if we rest in God's providential protection, as servants in His army to finish His work.
—Reviewed by Anthony Chandler, MDiv, who serves as a government analyst and part-time resident chaplain at the Department of Veterans Affairs, Columbia, Maryland, United States.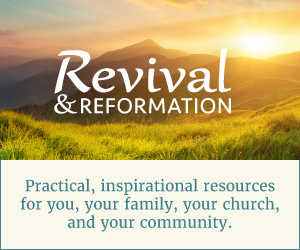 ---
Ministry reserves the right to approve, disapprove, and delete comments at our discretion and will not be able to respond to inquiries about these comments. Please ensure that your words are respectful, courteous, and relevant.
comments powered by Disqus